Catalysing Encounters
Tuesdays 29 October – 3 December 2019, 7pm
Booking via: Independent Dance (free tickets for members of Society for Dance Research – please email for booking code)
Two (or more) speakers in conversation share their process and practice. The Crossing Borders talks feature practitioners whose work understands movement and embodiment through different forms.
The starting point for this year's series is how artists seek to go beyond their knowledge worlds, encountering and exchanging with different disciplines or perspectives as an agent of creativity.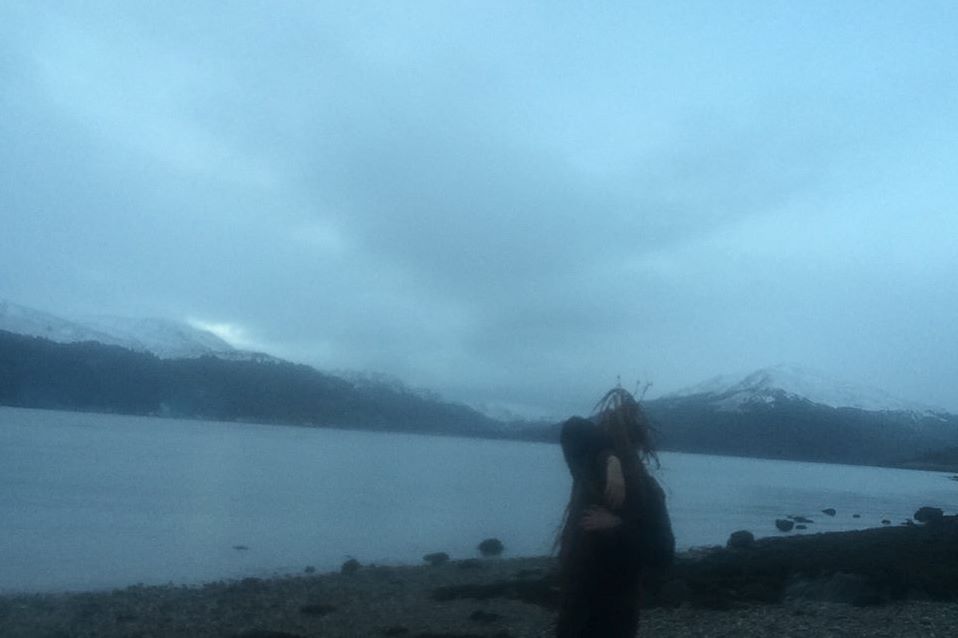 29 October 2019
Autonomous Flesh; Autonomous Stone.
Unearthing Relationships to Shifting Ecologies
Laura Burns and Liz Rosenfeld
Laura Burns introduces her ongoing work with the River Wyre (Lancashire) and its river stones, a practice of communicating with the nonhuman and human ancestors, and the legacies of such immaterial or spirit labour embedded in bodies of land and bodies of flesh.
Liz Rosenfeld will discuss her creative connection to her flesh as an autonomous material, and how this relationship has informed a non-binary perspective that is not explicitly linked to gender, but rather, embodiment, shifting ecologies, and performance practices.
Together we will explore our divergent practices and approaches to ecologies, queer futurity and the nonhuman. What is the shifting role of stewardship in relation to autonomous bodies of flesh, ecologies and entanglements between? How might pedagogies of relation arise from the land and ecologies of river, stone, flesh; what might be necessary for including these voices or theories in and as a political future? What kind of resistance do ceremony and choreographies of the spirit realm perform and what kinds of problems emerge through these practices? What might lateral kinships offer as modes of performing futures not centred on humans surviving nature?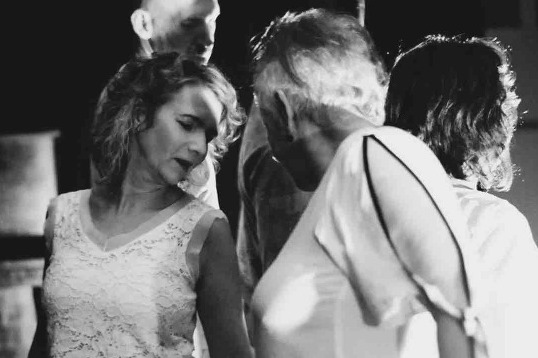 05 November 2019
How do we meet the other?
Grasping alterity as creative states through movements of sustainability
Cristina Fernandes Rosa and Suzi Weber
In this participatory lecture we will explore the concept of alterity as creative states, taking into consideration the interaction of North-South epistemologies.
We will facilitate a session that combines distinct modes of interaction – e.g. moving, talking, drawing – with which to queer exclusionary binaries, ingrained in the way we think and act in Western culture and society.
We will begin with a movement exercise led by Suzi, which combines moving and thinking; talking and dancing together.
Next, Rosa will introduce participants to the Bakongo Cosmogram (Dikenga), a spacio-temporal vessel from Central Africa with which to (dis)organise ideas in/about bodily motion.
This somatic process seeks to disrupt pre-sets of how moving bodies should related to themselves, other bodies, and the environment in which they move. The session will close with an open discussion interweaving the two provocations.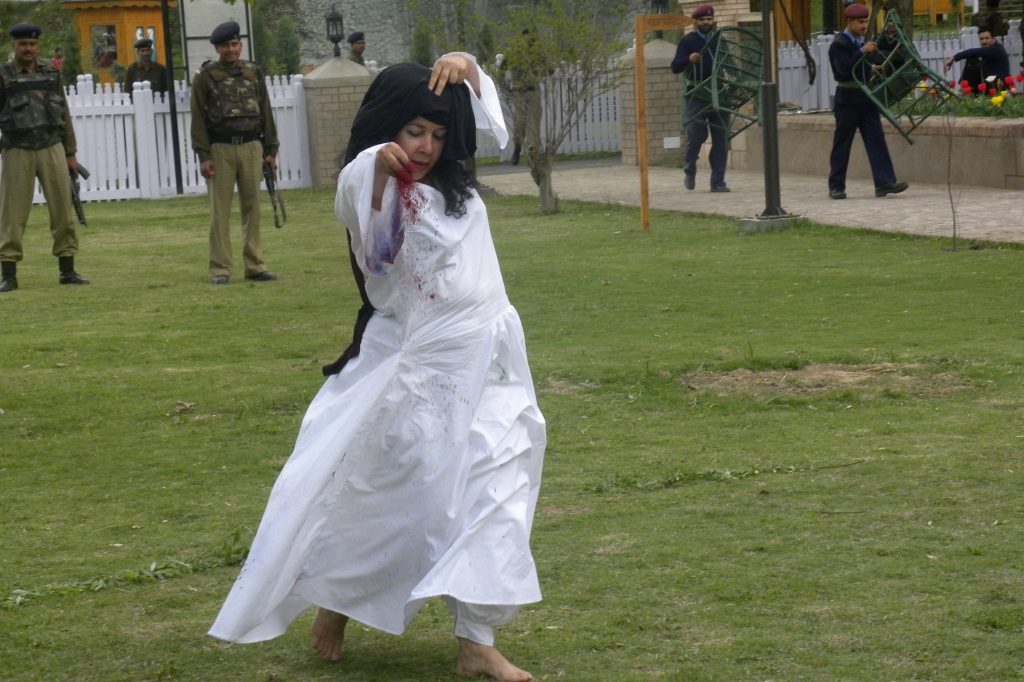 12 November 2019
Black women in dance, then, now, and sideways
Zinzi Minott and Greta Mendez
Zinzi Minott will be in conversation with Greta Mendez.
Zinzi's work focuses on the relationship between dance, bodies and politics. Strongly identifying as a dancer, Zinzi's work explores how dance is perceived through the prisms of race, queer culture, gender and class. She is interested in the space between dance and other art forms, and though her practice is driven through dance, the outcomes range from performance and live art to sound, film, dances and object-based work.
Trinidadian born Greta Mendez is a movement and theatre director, choreographer, performance art artist, drama coach, carnivalist and film maker. As a choreographer Greta has explored themes such as silence and sensuality, body politics and ageism, and shifting cultures.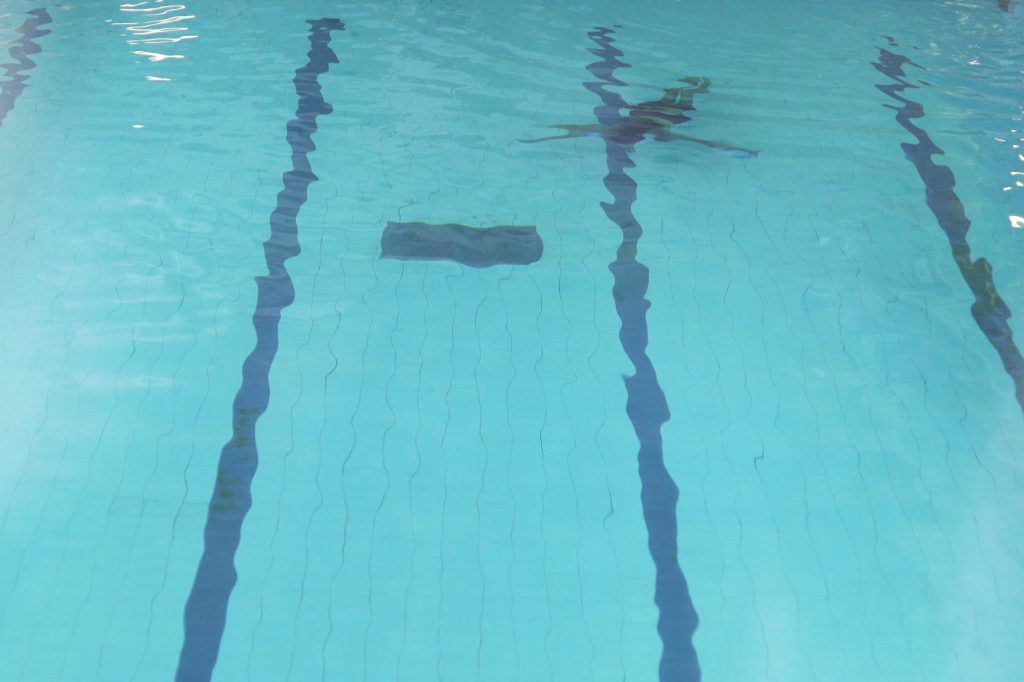 19 November 2019
INCHOATE BUZZ
Fernanda Muñoz-Newsome and Leah Clements
Fernanda Muñoz-Newsome and Leah Clements discuss the unruly powers of the body, social and collective experience and questions about non-hierarchical performance set-ups.
Fernanda aims to create relaxed environments, shifting away from the primacy of the visual in experiencing performance and exploring artists' and audiences' agency. Her interest in ASMR leads her to explore how sounds can stimulate sensations and kinaesthetic responses in the body, and how we can allow ourselves to tune into innate gut intelligence while in a relaxed state. Leah's practice is concerned with the relationship between the psychological, emotional, and physical, often through personal accounts of unusual or hard-to-articulate experiences. Her work also focuses on sickness / cripness / disability in art, in critical and practical ways.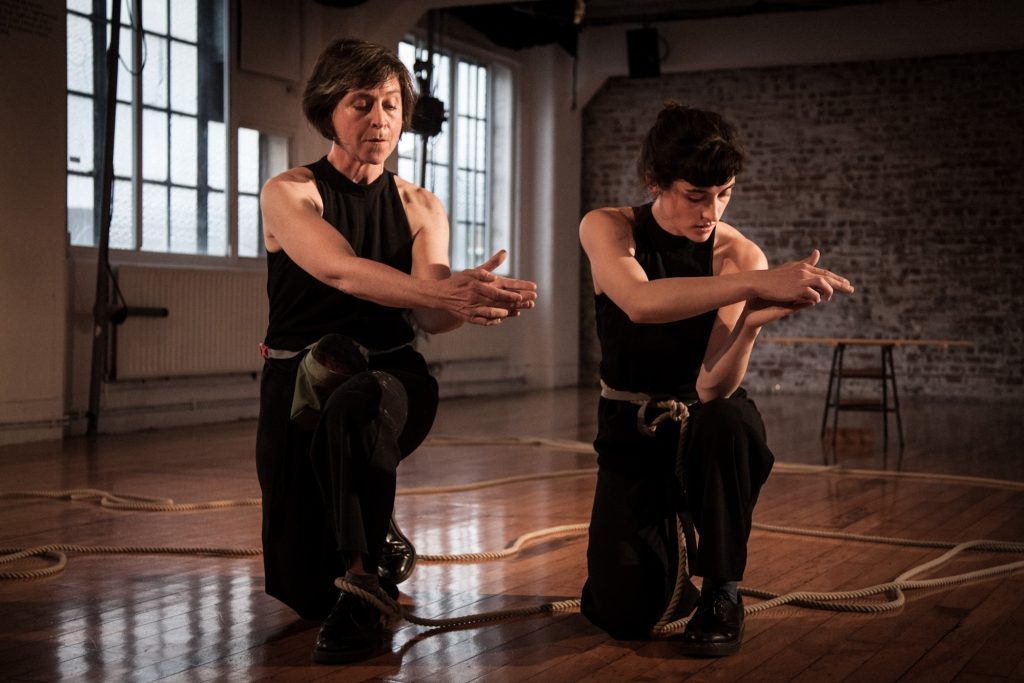 26 November 2019
The Performance in My Head
Karen Christopher and Mary Paterson
Unrealised projects act on our thinking and working and hold a place in our heads, lives, and dreams. They influence the navigation we follow along paths of construction. Starting with prepared statements and continuing with a live conversation, Mary Paterson and Karen Christopher will focus on the way unrealised works flower in the mind where finished work might not. The project that never gets made lives as a kind of horizon that urges us forward asking a question we can't answer. This question is food.
Mary as a performance writer and Karen as a performance maker come to the problem of translation between interior thought and exterior demonstration or action from opposite sides of the inside/outside flow of idea. As makers (of performance, or writing, or both), how do we leave room for other people's imaginations? How do we guide and encourage acts of imagination, without proscribing their boundaries?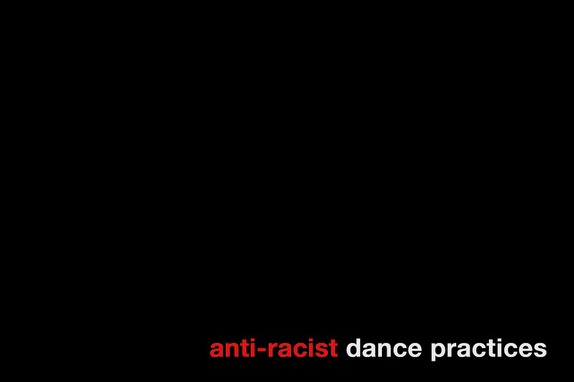 03 December2019
Anti-Racist Contemporary Dance
(Artists to be confirmed)
This panel will centre artists of colour and their reparative and militant anti-racist dance practices. It will be led by people of colour working in dance (who will be announced shortly), and facilitated by Royona Mitra.
This event is part of the "Contemporary Dance and Whiteness" research project funded by British Academy and partnered by Independent Dance.Visit the project's website for writing and resources from the project: http://danceandwhiteness.coventry.ac.uk.
This talk is free to attend through the support of the British Academy.
Crossing Borders 2019 is produced in partnership with Sadler's Wells and supported by the Society for Dance Research and the University of Roehampton.

Image credits: