WELCOME TO THE

SOCIETY

FOR DANCE RESEARCH
The Society for Dance Research is an internationally focused, British-based non-profit society that supports and develops scholarly interests in all forms of dance through seminars, conferences, performances, and publications. Our journal, Dance Research, is addressed to scholars and practitioners working within the many disciplines which constitute dance studies, providing an international forum for the presentation and discussion of contemporary dance research.
NEWS
Dance Research: Call for Papers
Special Issue: Dance and the Archive
Guest Editors: Jane Pritchard and Sarah Whatley

To what extent do dance archives contribute to our understanding of dance from the past?
How might archival practices be influenced or challenged by particular dance practices?
Why archive dance?
Who or what is missing from our archives?
What is the future for dance archives?
What does it mean to 'perform the archive'?
How do historical and contemporary modes of documenting dance impact on the concept of the 'archive'?
What new research enquiries might emerge from a critical focus on archival residue, or from rethinking the dance archive?
What role do new technologies and online platforms have in the design and development of dance archives?
Who is responsible for the creation and management of dance archives?
What strategies are there for promoting the value of dance archives as important sources for study?
Prospective contributors are invited to send a 500-word outline by email to the Editor, Richard Ralph, by July 1 2019
Click here for more detailed information about this call 
Call for events reports/papers
The Society for Dance Research would like to encourage members to share their writing and research through the Society. If you are undertaking your own individual research which you would like to share or would like to write a report on one of the Society for Dance Research's events, email us at societydanceresearch@gmail.com to share your thoughts. 
Click here to find the conference reports in the Society for Dance Research online archive
EVENTS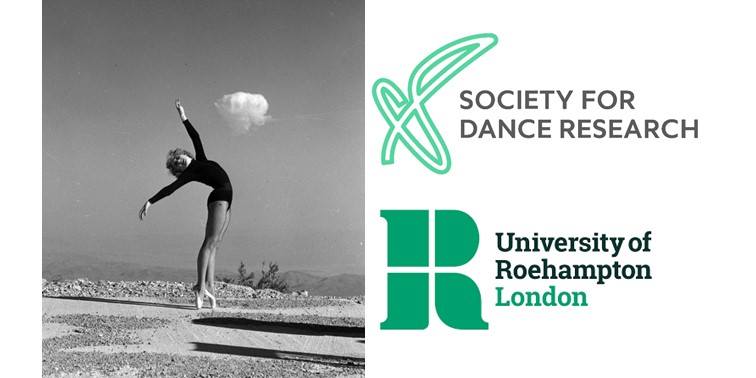 Research Forum – Cold War Politics and the Modern Arts, Emerging Approaches and Scholarship
Society for Dance Research, in collaboration with University of Roehampton
Video of the panel discussion coming soon, in the meantime the full live streamed version of the event can be viewed on the Society for Dance Research Facebook page 

This two-part research forum will explore key political perspectives on dance and other modern arts during the Cold War, taking a global approach through an in-depth investigation of salient case studies and intersections in the United States, South Asia, Europe, and the Middle East.
The day is open to students and researchers of all levels to share emerging ideas and individual research findings with experts in the field. Seminar participants are invited to explore published texts, which will be listed upon registration along with a bibliography.
More information here 
Nightlife and Queer Utopias Live Stream of event 
Organised in partnership with British Academy and V & A