WELCOME TO THE

SOCIETY

FOR DANCE RESEARCH
The Society for Dance Research is an internationally focused, British-based non-profit society that supports and develops scholarly interests in all forms of dance through seminars, conferences, performances, and publications. Our journal, Dance Research, is addressed to scholars and practitioners working within the many disciplines which constitute dance studies, providing an international forum for the presentation and discussion of contemporary dance research.
NEWS
Join our Executive Committee
The Society for Dance Research invites nominations for the Honorary Officer positions of Secretary, Treasurer and Events Secretary, as well as for vacant Ordinary Member positions on the Executive Committee. Regular meetings of the Executive Committee (4 per year) will be held virtually; attendance in person is expected at the annual Away Day in London (April 2022) and funding to support travel will be available where needed. The term of membership on the Committee is three years.

We particularly encourage nominations by scholars representing the diversity of our field and profession (including gender, age, ethnicity, sexual orientation, disability status and race), and scholars outside of the UK. 

 Please submit your nomination and a brief biography by Friday 4th of February 2022 to societydanceresearch@gmail.com. Nominations need the support of two members of the Society for Dance Research who should be copied in. Please state for which position you would like to put yourself forward.
Nomination checklist:
Your Name
Position for which you would like to put yourself forward (Secretary, Treasurer, Events Secretary or Ordinary Member)
Names of two members of the Society for Dance Research who support your nomination (copied in)
Brief biography
JOIN THE EXECUTIVE COMMITTEE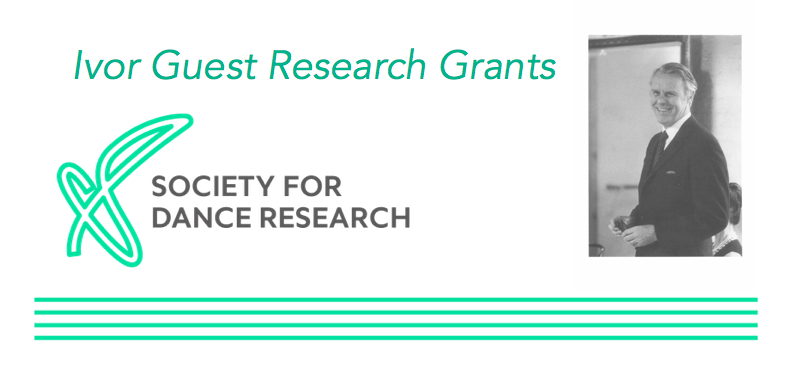 IVOR GUEST RESEARCH GRANT RECIPIENTS 2021
After receiving a large amount of applications, The Society are pleased to announce the recipients of this years Ivor Guest Research Grant.
Rosalind Holgate-Smith
Yolande Yorke-Edgell- Yorke Dance Project
Ann David
Charlie Ely 
Jess McArdle
Dr Alena Shmakova
Click here to read about their research projects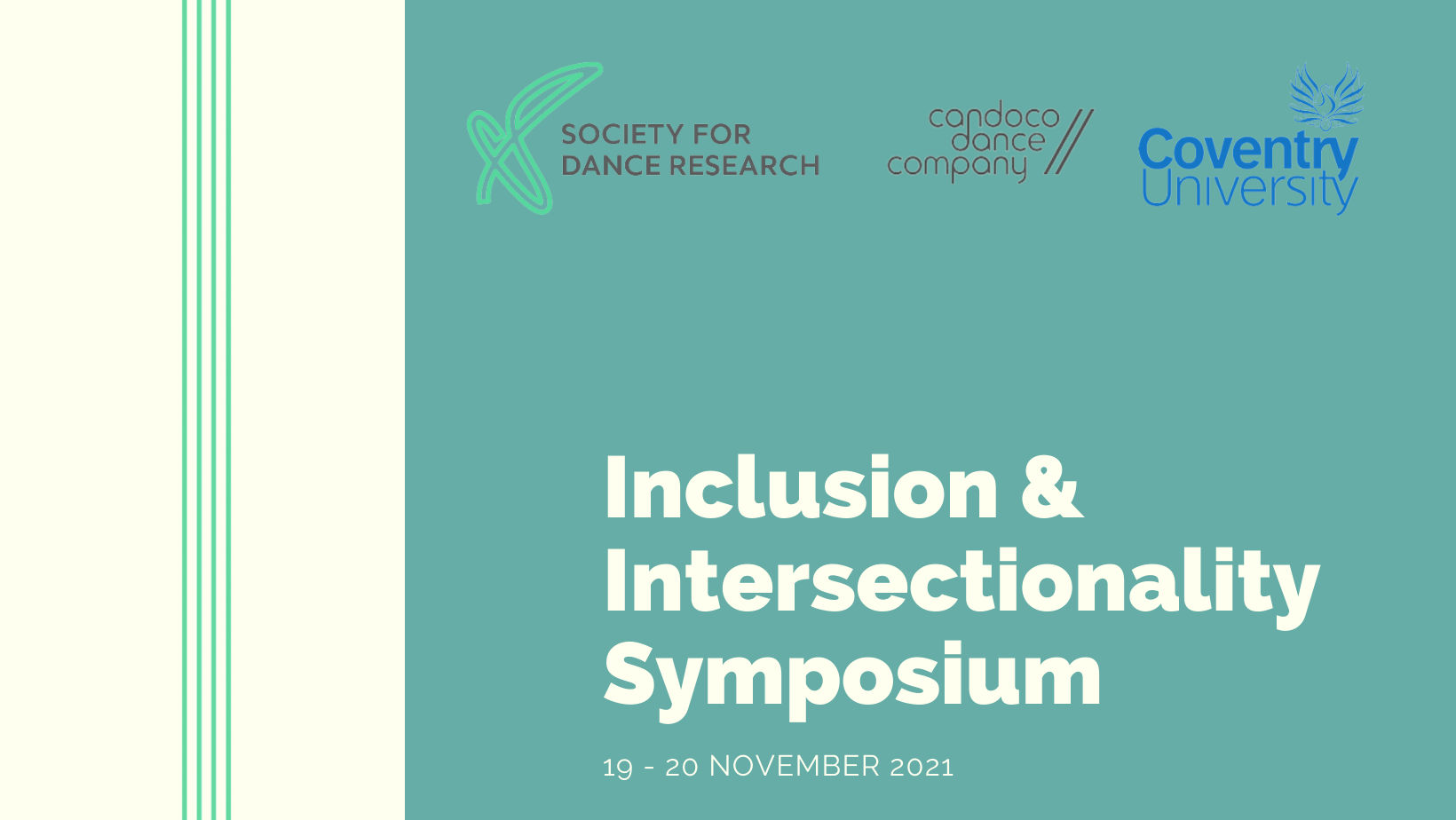 'Inclusion and Intersectionality' Symposium – 19 – 20 November 2021
The 'Inclusion and Intersectionality' Symposium , organised by The Society for Dance Research, hosted by CDaRE with Candoco Dance Company was held in November 2021. 
The symposium was accompanied by an Online Repository on wakelet which can be found here
The Online Repository was designed to allow conversations, provocations and discussions from the symposium continue on. Alongside archiving the symposium itself. 
The symposium questioned the ways that dance includes and excludes. Panels included: 
– Practitioner Perspectives
– Broadening Opportunities
– Decolonial Dance Narratives
– Diversifying Dance Research; facilitating intersections that include black perspectives
– Age and Inclusion
There will be various different formats including workshops, discussions & performative responses.
Full program can be found here
Recordings will be shared with those who purchased tickets soon.
Sharing the research of dance scholars:
On Access (or lack of) by Erica Charalambous, Centre for Dance Research Coventry University
School of Communication and Creative Arts, Deakin University, Melbourne, Australia.
What would we be without our archives and who would we be without insight into our history? Afterall "we are what we keep; we keep what we are", as archivist Terry Cook so eloquently emphasizes when he highlights the important role that archivists and archives have in determining our social, political and cultural history (Cook 2011). In addition, Cook highlights the necessity to rethink that maybe "we are what we do not keep" because certain archival content equally worthy of appraisal and inclusion is not part of the hegemony of institutional archives. Dance content is amongst the lesser archived materials in comparison to the other Arts such as Theatre, Music and Visual Arts, and thus harder to find and make use of what is kept and preserved in an archive or archival collections. To make matters more complex access to such archives is often limited either due to the absence of catalogued material, the limited amount of content one can view in short time visits and the challenges of archival mediation; assisting with access to archival collections and mediating between users and material both on site and online (Duff 2010).
Click here to read this article
Black Lives Matter – Solidarity Statement
The Executive Committee of the Society for Dance Research wishes to express solidarity with the Black Lives Matter movement and people of colour around the world suffering under structures of systemic racism, white supremacy, inequality and oppression.
We recognise we have further work to do to embed anti-racist practices in our work to advance the field of dance research. As a starting point, we commit to prioritising the work of dance scholars of colour for funding and support and to addressing the underrepresentation of BAME people on the Executive Committee.
We welcome any suggestions for action from members and others who engage with the Society through different channels.
The Executive Committee of the Society for Dance Research