WELCOME TO THE

SOCIETY

FOR DANCE RESEARCH
The Society for Dance Research is an internationally focused, British-based non-profit society that supports and develops scholarly interests in all forms of dance through seminars, conferences, performances, and publications. Our journal, Dance Research, is addressed to scholars and practitioners working within the many disciplines which constitute dance studies, providing an international forum for the presentation and discussion of contemporary dance research.
NEWS
Call for events reports/papers
The Society for Dance Research would like to encourage members to share their writing and research through the Society. If you are undertaking your own individual research which you would like to share or would like to write a report on one of the Society for Dance Research's events, email us at societydanceresearch@gmail.com to share your thoughts. 
Click here to find the conference reports in the Society for Dance Research online archive
EVENTS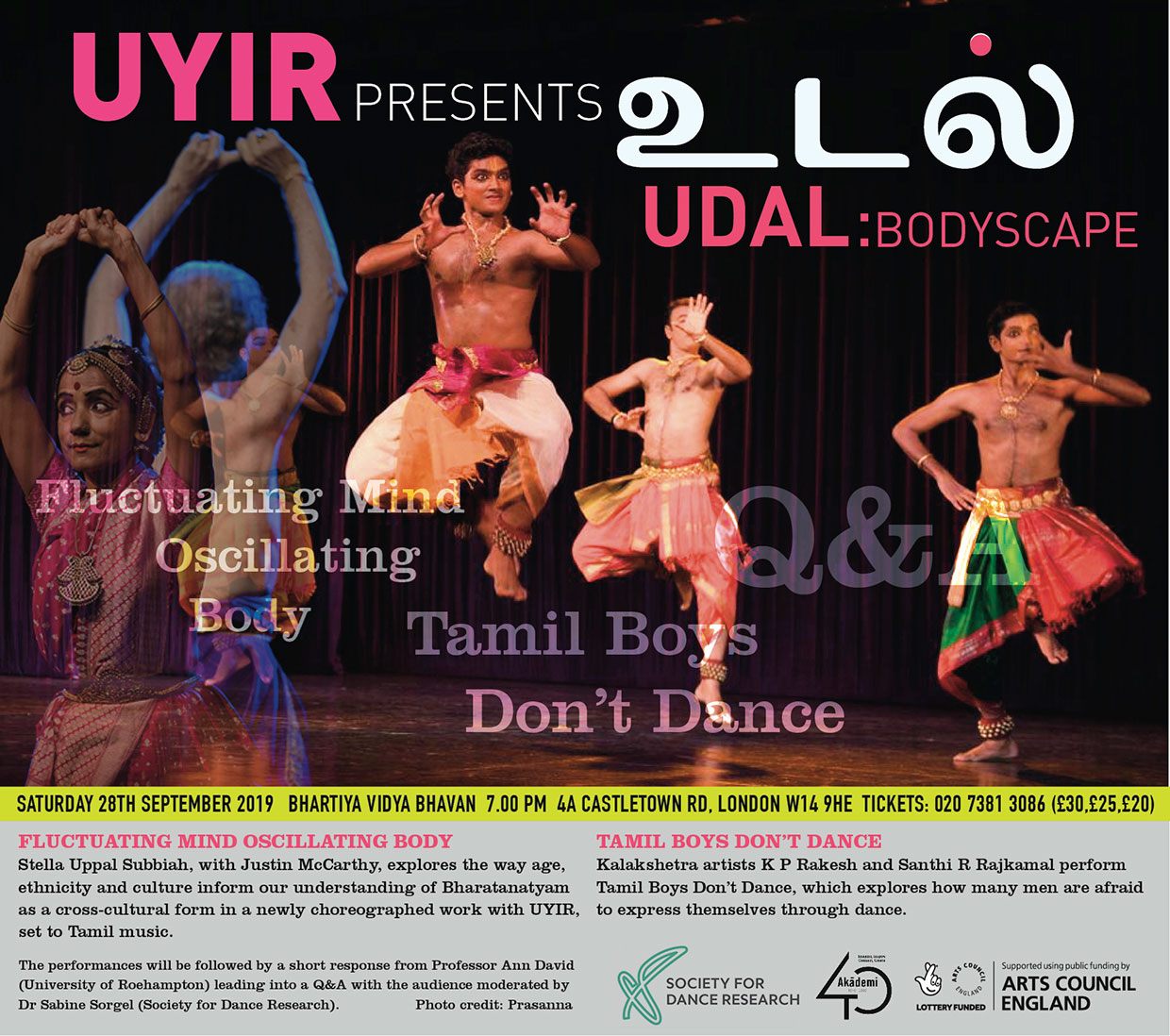 UDAL: BodyScape Saturday 28 September, 8pm Bhartiya Vidya Bhavan W14 9HE, London 
Nightlife and Queer Utopias Live Stream of event 
Organised in partnership with British Academy and V & A