The Society for Dance Research Executive Committee is made up of internationally-recognised dance scholars and professionals interested in advancing the study and appreciation of all forms of dance.
Society for Dance Research is managed by an elected executive committee that includes honorary officers and an elected chair. It is responsible for the running of the Society and for delegating members to oversee the publications, events and working parties.
Lise Uytterhoeven, Co- Chair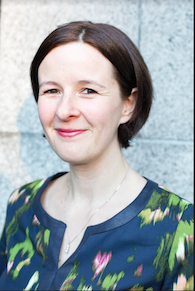 Dr Lise Uytterhoeven is Director of Dance Studies at The Place, London Contemporary Dance School. She holds a BA Dance Education from CODARTS (Rotterdam, The Netherlands) and an MA (Distinction) Dance Studies and PhD from University of Surrey, funded by the Arts and Humanities Research Council. Her monograph Sidi Larbi Cherkaoui: Dramaturgy and Engaged Spectatorship is published by Palgrave Macmillan in the New World Choreographies series. She has published in Contemporary Theatre Review, Research in Dance Education, The Bloomsbury Companion to Dance Studies (ed. Sherril Dodds), The Oxford Handbook of Contemporary Ballet (ed. Kathrina Farrugia-Kriel & Jill Nunes Jensen) and The Ethics of Art (ed. Guy Cools & Pascal Gielen). Her study guide What Moves You? Shaping your dissertation in dance (2017) is published by Routledge. Lise is the Chair of the Society for Dance Research and a member of the Associate Board of Dance Research.
Cristina de Lucas, Co-Chair & Treasurer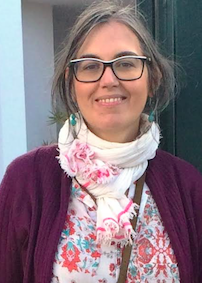 Cristina de Lucas is Associate Professor at the University of Valladolid (Spain) and Tutor at Bird College, London. She attained her doctorate at the University of Roehampton, London, focusing her thesis on the confluence between dance and narrative in the repertory of the British choreographer Kenneth MacMillan. Her research has received several awards, including a full Vice-Chancellor doctoral scholarship and the third prize of Dance Chronicle's Founding Editors' Awards – Honoring Richard Ralph in 2019-20. She is a member of the Spanish Academy for the Performing Arts.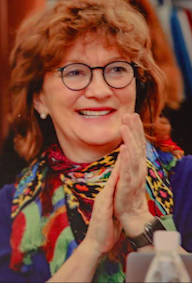 Charlotte Waelde, Deputy Chair
Charlotte Waelde is Professor of Intellectual Property law working at the Centre for Dance Research at Coventry University. She has long worked with the creative industries while her focus on dance started nearly a decade ago, when she had an AHRC funded project with Professor Sarah Whatley to research disability, dance and law. Following on her work on a number of other European funded projects which included a focus on dance, she moved from Exeter Law School to work full time at the Centre for Dance Research in 2016. This move underpinned her commitment both to dance and to interdisciplinary research. Charlotte is involved in a number of roles with a range of organisations within the creative and cultural sector. She is currently a trustee of Candoco Dance Company.
Bethany Whiteside, Membership Secretary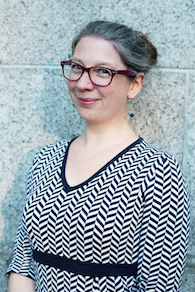 Dr Bethany Whiteside, Royal Conservatoire of Scotland
Dr Bethany Whiteside is Research Lecturer and Doctoral Degrees Coordinator at the Royal Conservatoire of Scotland. Her research focuses on the cultural and social analysis of participatory dance, often through ethnographic means, with a particular focus on the ballet, Highland, and Irish dancing genres. In addition to working closely with the doctoral cohort, Bethany also teaches critical and contextual studies on the BA Modern Ballet programme.
Kathryn Stamp, Newsletter Editor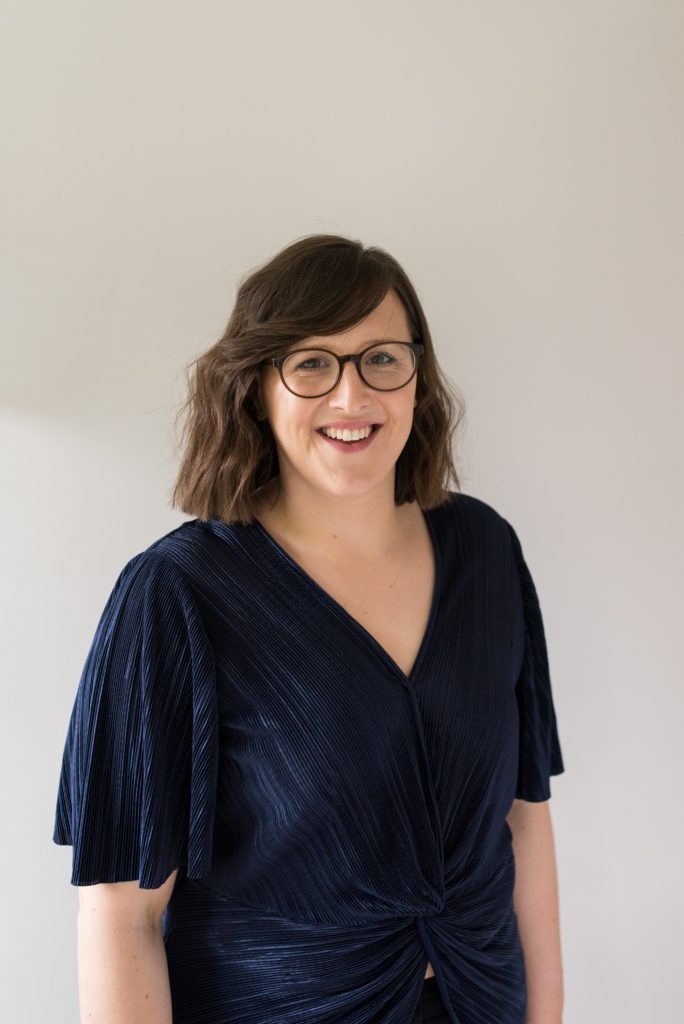 Kathryn is a dance research and educator, specialising in inclusive dance practice and research methods. In 2020 Kathryn completed her PhD at the Centre for Dance Research (C-DaRE) at Coventry University, UK. Her AHRC-funded PhD research focused on photography-based interventional approaches that sought to change public perceptions about disabled people who dance.
Kathryn graduated with an MA in Education (Distinction) from University of Brighton (2016) and holds a first-class BA (Hons) in Dance Studies from Roehampton University (2010). Her Masters dissertation focused on the perceptions held by dance students as to the value of dance and its effect on life aspects, including education, relationships and wellbeing. She is currently an Associate Lecturer at University of Malta, an Academic Tutor at Bird College and Research Assistant at University of Winchester. Additionally, Kathryn has worked as Impact and Communications Manager for AWA DANCE charity (Advancing Women's Aspirations with Dance). Kathryn is an Equality, Diversity and Inclusion Officer for Dance HE and has been Newsletter Editor for the Society since 2017. In 2021, Kathryn will begin her role as Postdoctoral Research Fellow at C-DaRE exploring the impact of COVID-19 on disabled dance artists and remote working practices.
Jane Carr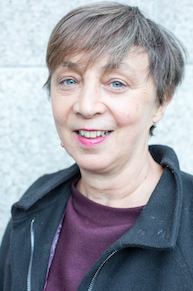 Dr Jane Carr worked as a ballet dancer before studying dance in higher education. She was later a founding member of quiet, an artists' group that collaborated on multidisciplinary performance works during the 1990's.
Currently Head of School of Media and Performance at the University of Bedfordshire, Jane has taught in a range of higher Education contexts including at Trinity Laban. She also worked for many years at Morley College in Southeast London to develop opportunities for adults and young people to participate in dance. She received a BA and MA in Dance Studies from Laban and a PhD from Roehampton University in 2008.
Dr Carr continues to develop upon her doctoral research into embodiment in the context of a wide range of dance practices leading to publications on Uk Jazz dancing, Improvisaton and Choregraphy. She is Co- Investigator on the AHRC funded project 'Dominica as a Centre of Excellence for the Preservation & Celebration of the Creole Culture through Language, the Arts and its indigenous Kalinagos'

Alexandra Kolb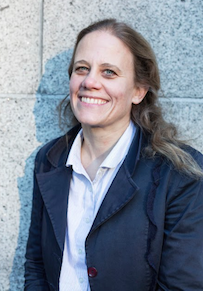 Alexandra Kolb is Professor of Dance at Roehampton University, London. She has published many academic articles and two books: Performing Femininity: Dance and Literature in German Modernism and the anthology Dance and Politics. She is a recipient of the Marlis Thiersch Prize, the Gertrude Lippincott Award, a Harry Ransom Fellowship, and a Visiting Professorship at Grenoble University. She is finalizing a co-edited book titled Post-Utopia and Europe in the Performing Arts (forthcoming 2021) and writing a monograph on Dancing the Everyday: Choreographies of the Ordinary and their Corporeal Politics.
Lee Davall– Secretary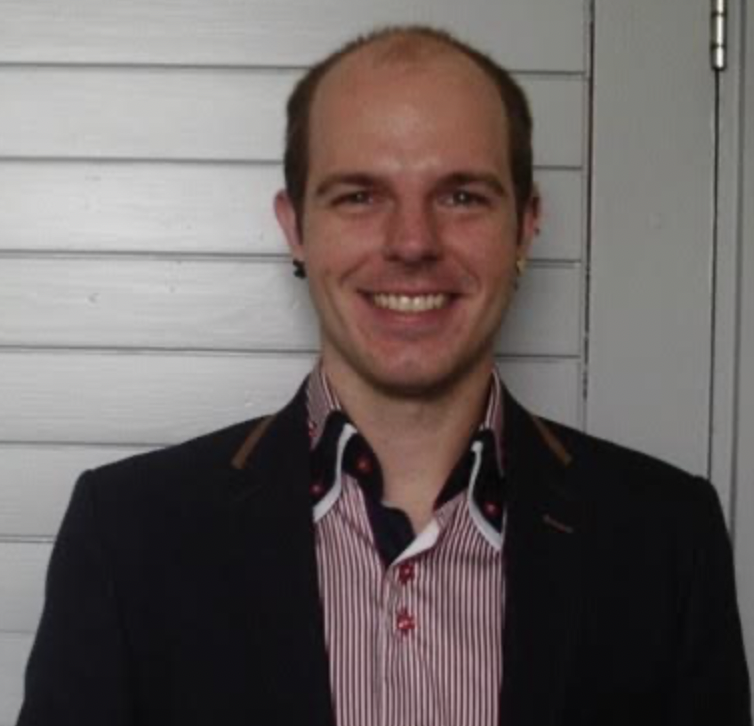 Lee Davall is the Master of Arts Education (Dance Teaching) Programme Manager in the Faculty of Education at Royal Academy of Dance. Lee's research interests include teaching, learning and management in compulsory sectors of education. Lee is particularly interested in cooperative learning and the use of assessment, predominantly peer assessment in raising achievement. Lee is also interested in the training and development of Gifted and Talented students with high achieving Performing Arts specialist contexts. Previously, Lee has taught in a range of inner-city contexts from challenging schools and community schools to high achieving specialist performing arts schools. Lee has extensive experience of delivering the Secondary dance curriculum and quality assurance of assessment. Lee has held a number of leadership positions that have required strategic planning, implementation and management. In addition to this, Lee has taught in the private dance sector a range of dance styles for graded exams and competition dances. Lee worked as Director of Dance for a selective Performing Arts Academy for students aged 14-19 years, with an aptitude for Dance.,
Victoria Hunter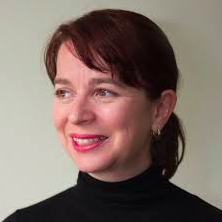 Victoria Hunter (v.hunter@chi.ac.uk) Professor in Site Dance, University of Chichester, UK.
Vicky's practice-based research explores site-specific dance performance and the body-self's relationship with space and place encountered through corporeal, material, spatial and kinetic engagement with lived environments. Her writing on site-dance has been published in Literary Geographies, New Theatre Quarterly, Performance Research, Choreographic Practices and Contemporary Theatre Review. Her edited volume Moving Sites: Investigating Site-Specific Dance Performance was published by Routledge in 2015 and she is co-author of (Re) Positioning Site-Dance (Intellect 2019) with Melanie Kloetzel (Canada) and Karen Barbour (New Zealand). Her monograph publication Site, Dance and Body: Movement, Materials and Corporeal Engagement explores human-environment synergies through material intra-actions and was published by Palgrave in 2021.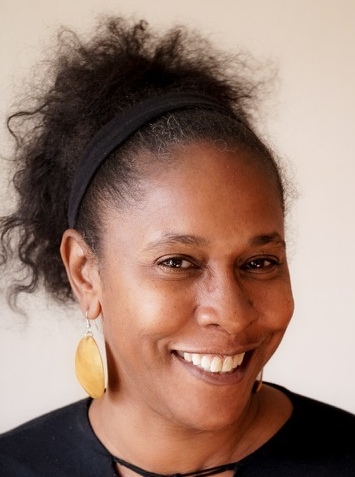 Dr Sandie Bourne
Dr Sandie Bourne is a consultant for black dancers in British Ballet. Her Black British Ballet project aims to produce a suite of resources to document the history and experiences of Black dancers and choreographers in British ballet in the last century. Sandie studied performing arts at London Studio Centre. She has a BA in Performing Arts, major in Dance from Middlesex University, a MA in Dance Studies from the University of Surrey and a PhD Dance Studies, University of Roehampton (2017). Her research title was Black British Ballet: Race, Representation and Aesthetics. Published chapters include: Tracing the Evolution of Black Representation in Ballet and the Impact on Black British Dancers Today in (Akinleye 2018), Looking Through the Keyhole in (Brookes 2018), a Book Review on Halifu Osumare, 'Dancing in Blackness, A Memoir' in Dance Research, Vol 37.1 (2019), Portrayals of Black people in Western narrative ballets in (Akinleye 2021). She was guest lecture at the University of Roehampton, University of Malta, Middlesex University, English National Ballet School, Canterbury Christ Church University and Rambert School of Ballet and Contemporary Dance.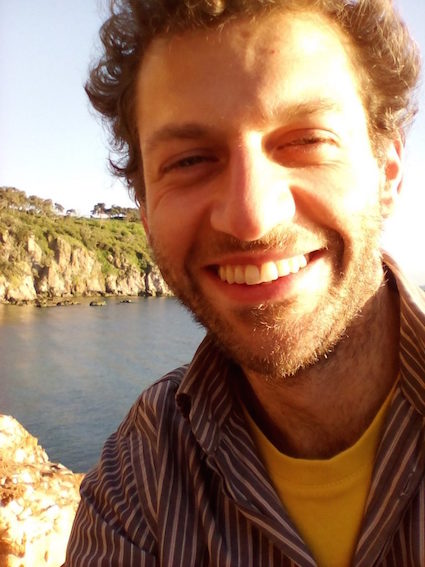 Sinibaldo De Rosa- Event Secretary
Sinibaldo De Rosa is an independent researcher and artist exploring movement, dance and ritual for people at the margins across multiple performance practices and ethnographic contexts. Sponsored by the AHRC-SWW DTP and by a Max Weber Stiftung Research Grant at the Orient Institute-Istanbul, his PhD thesis (Drama, University of Exeter and Music, Cardiff University) is titled Movement in Contemporary Staged Adaptations of the Alevi Semahs (1982-2018). 
Sinibaldo is currently training in Movement Notation (Laban) at the Conservatoire National Supérieur de Musique et Danse de Paris (CNSMDP) where he is reconstructing extracts of Donald McKayle's Rainbow 'Round My Shoulders (1959) and completing the project 'Staging Kurdish Alevi Rituals: 4Kapı 40Makam' thanks to the support of an Ivor Guest Research Grant and a Study Grant from the British Institute in Ankara. In the past, he earned a Research Master's in Area Studies (Turkish) at Universiteit Leiden, a degree in Cultural Anthropology at Alma Mater – Università degli Studi di Bologna and two Erasmus scholarships to study at the Middle East Technical University and Marmara University.
Sinibaldo's most recent publications appeared on Performance Research and on the collections Aesthetic and Performative Dimensions of Alevi Cultural Heritage (2020) and Ritual, Tanz, Bühne (2019). In 2021, he joined the International Symposium Dance(s) and Ritual(s) at the Centre National de la Danse in Pantin, France and TAPRA's Bodies and Performance Working Group. He served the Society for Dance Research as a member of the Executive Committee since 2020, contributing to the organisation of a Choreographic Talk on WNO's Carmen in 2020, the Inclusion and Intersectionality Symposium in 2021 and a Choreographic Forum on Ailey (The Film) in 2022. Based in Bristol, he is also a member of the artist-led collective Interval, a Swedish massage therapist and an elderly care assistant.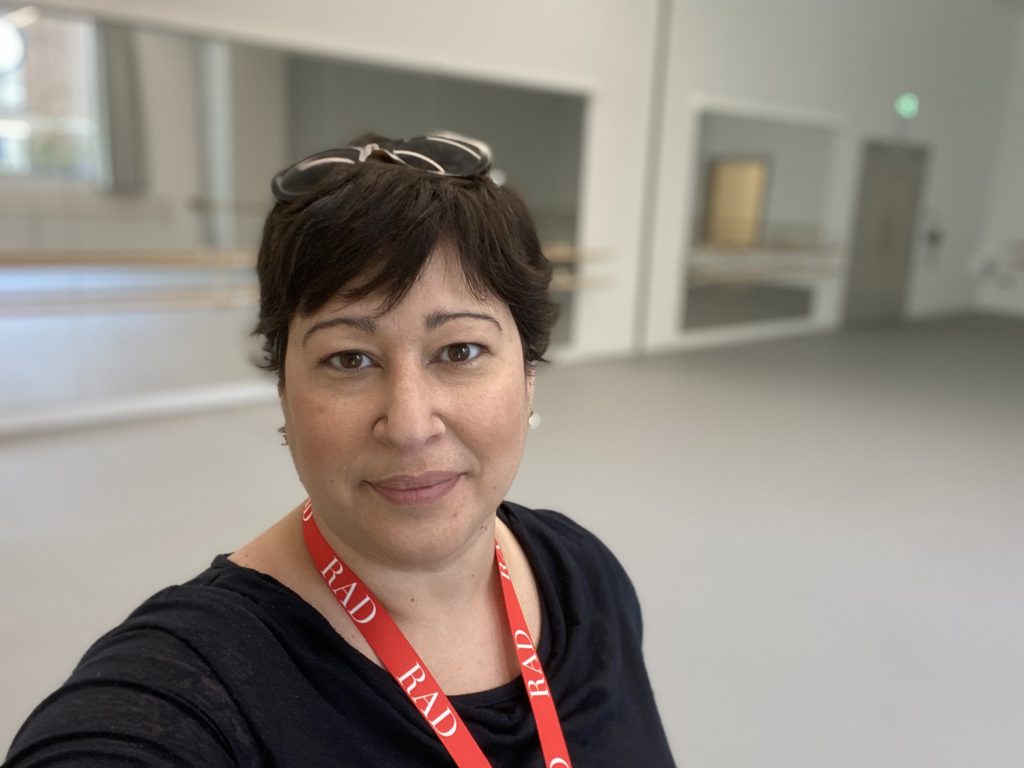 Dr Kathrina Farrugia-Kriel
Dr Kathrina Farrugia-Kriel is Head of Research (with responsibility for Academic Integrity, and the Karsavina Heritage Award). She curates the Guest Lecture Series and She is editor of Focus on Education  and curates the Guest Lecture Series. Her scholarship on ballet/perfomance histories has been published in peer-reviewed anthologies and journals, as well as newspapers and online blogs. She has authored Princess Poutiatine and the Art of Ballet in Malta (FPM, March 2020) and co-edited the extensive and pioneering anthology, The Oxford Handbook of Contemporary Ballet (OUP, 2021). For the RAD, she has written three series of webinars (Pioneers of the RAD, 2020; Ballet in the 20Century, 2021; On Contemporary Ballet, 2022). She is a past member of the Board of Directors of the Society of Dance History Scholars (2012-2018), and joined the Executive Board of the Society for Dance Research in 2022.
Ella Tighe, Administrator
Ella Tighe is a dance artist based and born in Bradford, UK. She has a BA in Dance Making & Performance (Cov Uni, UK) and an MA in Performance Practices (ArtEZ, NL). Her practice works across dance, yoga and performance art. During her MA she undertook a 2 year artistic research entitled The Hospitality of Surrender; Redefining Agency in Dance Practice. Her performance work is often collaborative, and she has produced works with textile designer Coco Cripps (UK), performance artist Antrianna Moutoula (GR/NL) and musician Nikkie Kemp (NL). Recent work has been performed at Nexus Festival Amsterdam, St Georges Garrison Church London, OT301 Amsterdam.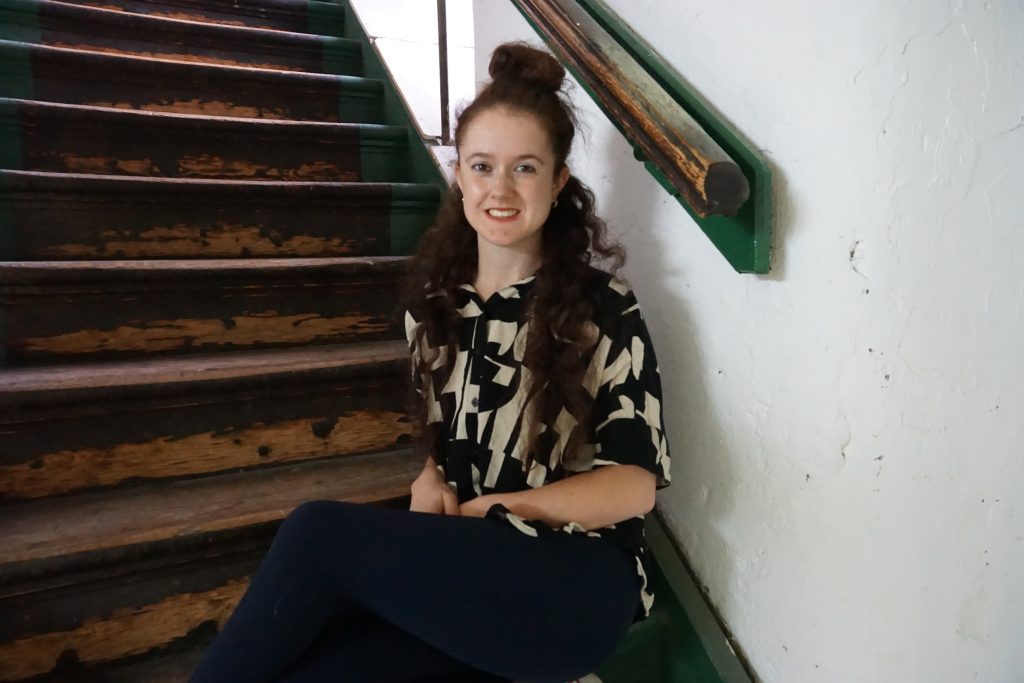 Ella is a yoga practitioner and teacher; she works with students 1:1 and through group classes – she organises workshops and events through her platform Practice with Ella.
Website: www.ellatighe.com Instagram: @ellatighe
www.practicewithella.co.uk Instagram: @practicewithella