Series Editors: Anita Gonzalez, Katerina Paramana, and Victoria Thoms
The Interdisciplinary Books Series: Dance in Dialogue critically examines the relations between Performance, Dance, and other disciplines. It fosters interdisciplinary approaches, cross-disciplinary exchanges, and conversation as a mode of knowledge production. The series aims to offer new ways of interrogating the relation of performance and dance, in its broadest conception to include the body, embodiment, and the choreographic, to other disciplines and to political, cultural, social, and economic issues and contexts in and in relation to it is created, presented, and theorised.
We seek to challenge the ways in which scholarship has been traditionally represented and disseminated, critically explore the dialogical relationship between theory and practice, and foster the ethos of collaboration, dialogue, and political engagement that is needed for vibrant knowledge production within and outside of academia. We encourage experimentation in publication format and research developed through innovative forms of collaborative and collective working across different modes of disciplinary and interdisciplinary inquiry and dissemination.
To realise this vision, the series offers two distinct publication formats via its two strands:
In Conversation
A collection of short books that present radical thinking emerging from curated conversations between the body(ies) / performance / dance / choreography and another discipline, area of research, field of knowledge or practice on topical artistic, cultural, and political issues. Written by leading thinkers (artists and scholars) who critically explore the insights the different areas of knowledge and practice offer into one another, as well as the affordances, potentials, and implications of these insights for the contemporary world, these approximately 40,000-word books typically develop out of international conversation events and are published within approximately a year after them.
Moving forward
A collection of cutting-edge and forward-thinking, full-length monographs and edited collections that challenge understandings of the body(ies) / performance / dance / choreography and its (their) relation to political, cultural, and socioeconomic issues and contexts, foster dialogue and interdisciplinarity, and critically explore the relationship between theory and practice.
Other titles in the Series
Moving Forward titles:
The Choreopolitics of Alain Platel's Les Ballets C de la B: Emotions, Gestures, Politics
By Christel Stalpaert, Guy Cools and Hildegard De Vuyst (Eds.)
About the Series Editors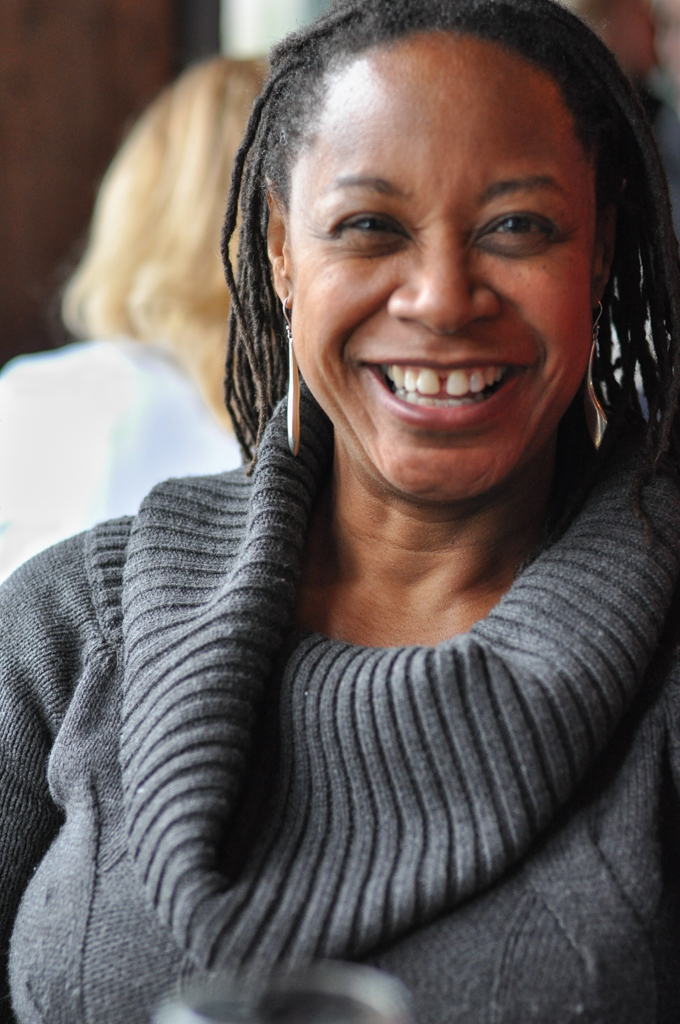 Anita  Gonzalez
(Ph.D. U of Wisconsin, 1997) is Associate Dean for Faculty Affairs, Professor of Theatre at the University of Michigan. Gonzalez is co-editor of the new Dance in Dialogue series at Bloomsbury Press. She edited Black Performance Theory with Tommy DeFrantz and her monograph Afro-Mexico: Dancing Between Myth and Reality is the result of a research fellowship in "Race, Politics, and Performance" at University of Texas at Austin. Her recent essays about maritime performance have been published in Theatre Research International and The Oxford Handbook of Dance and Theater.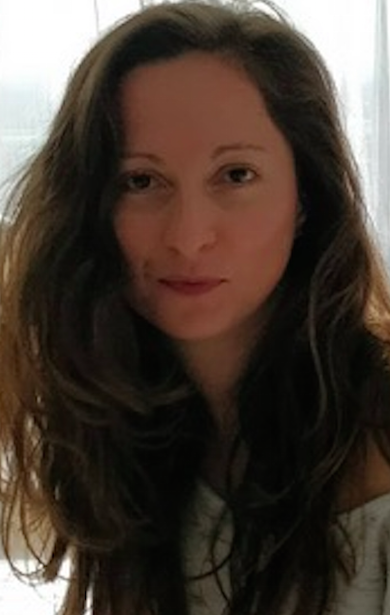 Katerina Paramana
(Ph.D. University of Roehampton, London) is an artist-scholar and Lecturer (Assistant Professor, tenured) in Theatre and Performance at Brunel University London. Paramana is co-founder and co-editor of the interdisciplinary book series Dance in Dialogue (Bloomsbury Press). Her research is concerned with the socio-political and ethical dimensions of contemporary performance. Her performances have been presented in the US, UK, and Europe. Recent publications include 'The Animation of Contemporary Subjectivity in Tino Sehgal's Ann Lee', 'On Resistance through Ruptures and the Rupture of Resistances', and 'Re-Turning to The Show', with Performance Research journal, and 'The Contemporary Dance Economy' with Dance Research journal (katerinaparamana.com).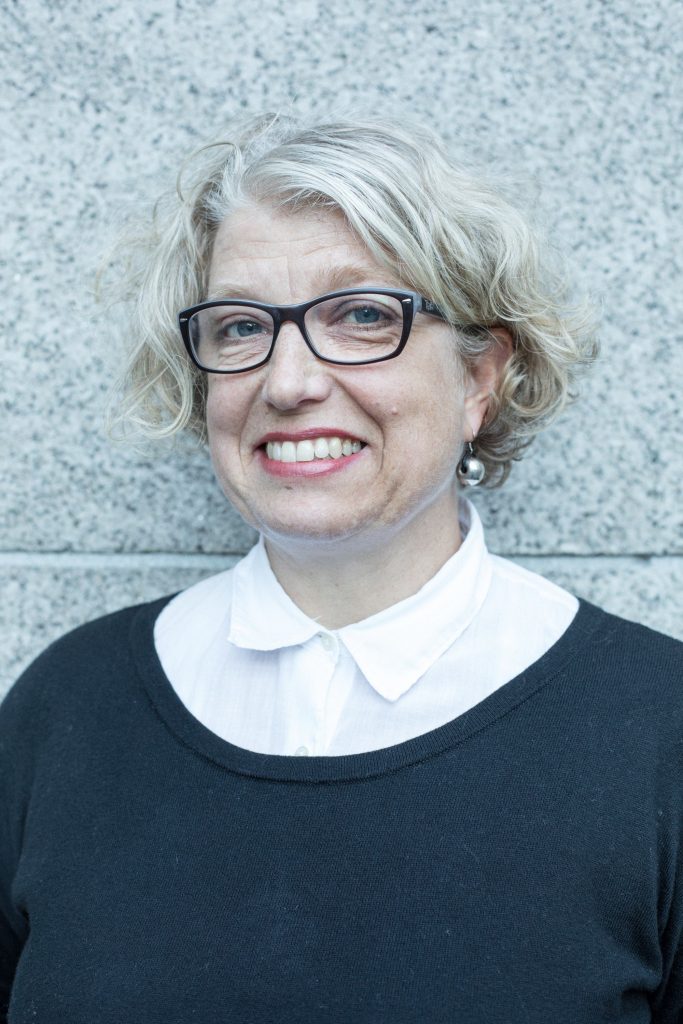 Victoria Thoms
(Ph.D. Institute for Women's Studies, Lancaster University UK) is Research Fellow at the Centre for Dance Research (C-DaRE), Coventry University. Her publications include a monograph looking at Martha Graham from a feminist perspective (Intellect 2013) as well as articles in Dance Research Journal, European Journal of Women's Studies, Research in Dance Education, Women: aCultural Review, Modernism/Modernity Print Plus and Dance Chronicle (forthcoming). Before her move to co-editor of the book seriesDance in Dialogue with Bloomsbury Press in 2018 she was the Chair of the Society for Dance Research in the UK for seven years.
Advisory Board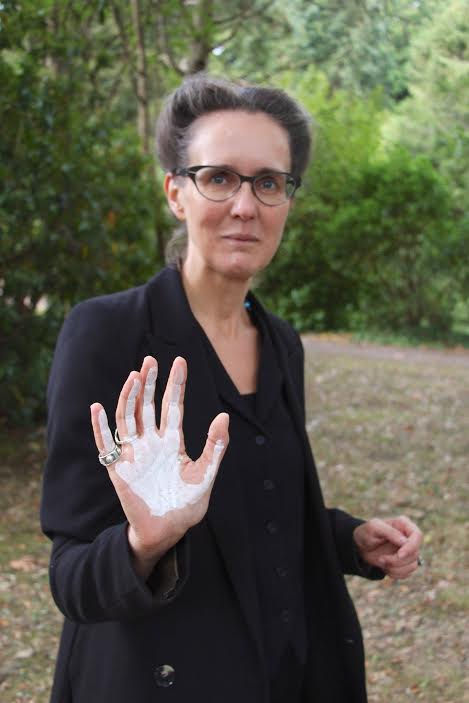 Maaike Bleeker
is a professor of Theatre Studies in the Department of Media & Culture Studies at Utrecht University. She studied Art History, Philosophy and Theatre Studies at the University of Amsterdam and received her PhD from the Amsterdam School for Cultural Analysis (ASCA). In her work she combines approaches from the arts and performance with insights from philosophy, media theory and cognitive science. Much of her research focuses on processes of embodied and technologically mediated perception and transmission, with a special interest in the relationship between technology, movement and embodied perception and cognition. She is an experienced dramaturge, having collaborated with theatre directors and choreographers for more than fifteen years. She was an artist in residence at the Amsterdam School for the Arts, taught at the Piet Zwart postgraduate program in Fine Arts (Rotterdam) and the School for New Dance Development (Amsterdam), and she served as president of Performance Studies international (2011-2016). Her monograph Visuality in the Theatre: The Locus of Looking was published by Palgrave (2008). She (co) edited several volumes including Anatomy Live. Performance and the Operating Theatre (2008) Performance & Phenomenology. (Routledge 2015) Transmission in Motion. The Technologizing of Dance (Routledge, 2016), and Thinking Through Theatre and Performance (Bloomsbury 2019).
https://www.uu.nl/staff/MABleeker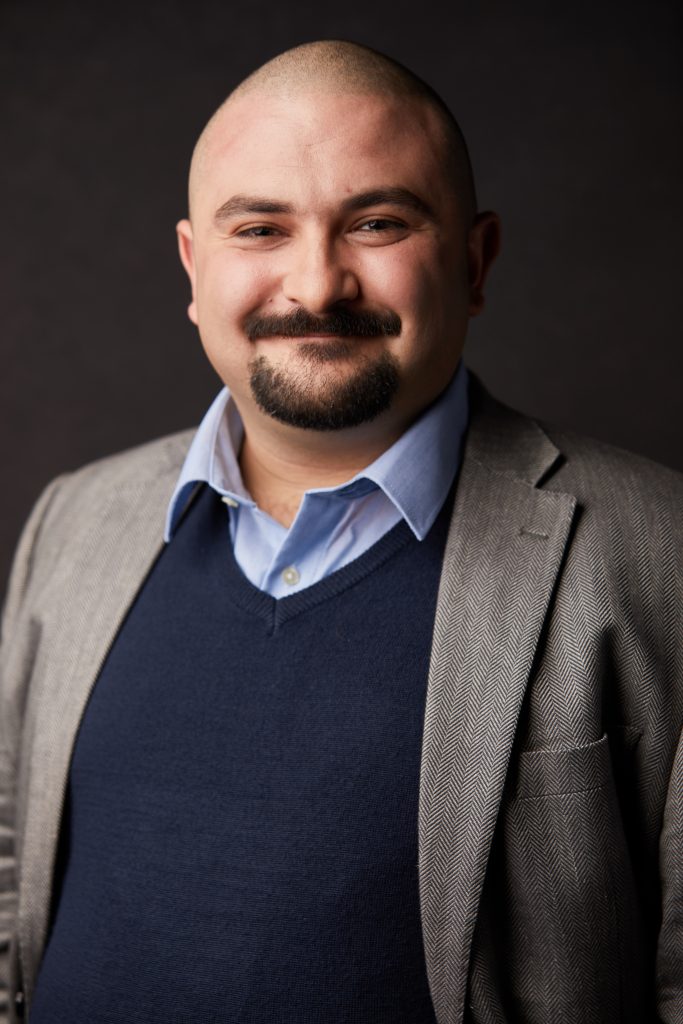 Felipe Cervera
is a writer, theatre-maker, and academic. He is a Lecturer of Theatre at LASALLE College of the Arts in Singapore and holds a Status-only appointment as an assistant professor with the Centre for Drama, Theatre & Performance Studies at the University of Toronto in Canada. His research interests are collaborative theatre-making, teaching, and research, and the interplays between performance theory, science, and technology. He serves as associate editor of Global Performance Studies and Performance
Research and is a member of the editorial boards of Text & Performance Quarterly and AKDA: The Asian Journal of Literature, Culture, and Performance.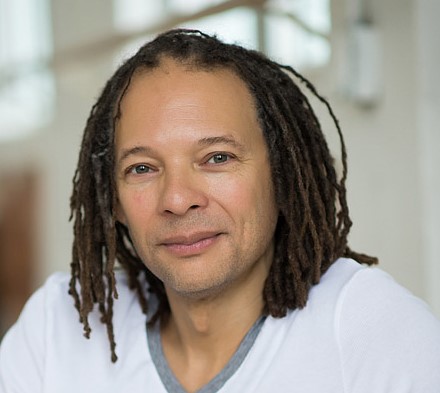 Thomas F. DeFrantz directs SLIPPAGE: Performance|Culture|Technology, a research group that explores emerging technology in live performance. Received 2017 Outstanding Research in Dance award, Dance Studies Association. Believes in our shared capacity to do better, and to engage our creative spirit for a collective good that is anti-racist, anti-homophobic, proto-feminist, and queer affirming. Consultant for the Smithsonian Museum of African American Life and Culture, contributing concept and voice-over for permanent installation on Black Social Dance that opened with the museum in 2016. Books: Dancing Revelations Alvin Ailey's Embodiment of African American Culture (2004); Black Performance Theory, with Anita Gonzalez (2014), Choreography and Corporeality: Relay in Motion; with Philipa Rothfield (2016); Routledge Companion to African American Theater and Performance with Kathy Perkins, Sandra Richards, and Renee Alexander Craft (2018). Creative: Queer Theory! An Academic Travesty commissioned by the Theater Offensive of Boston and the Flynn Center for the Arts; fastDANCEpast, created for the Detroit Institute for the Arts; reVERSE-gesture-reVIEW commissioned by the Nasher Museum in response to the work of Kara Walker, January, 2017. Recent teaching: University of the Arts Mobile MFA in Dance; Lion's Jaw Festival; Movement Research MELT; ImPulsTanz; New Waves Institute; faculty at Hampshire College, Stanford, Yale, MIT, NYU, University of Nice. In 2013, working with Takiyah Nur Amin, founded the Collegium for African Diaspora Dance, a growing consortium of 300 researchers. Expertises: Black expressive cultures and their impacts on everyday life. slippage.org.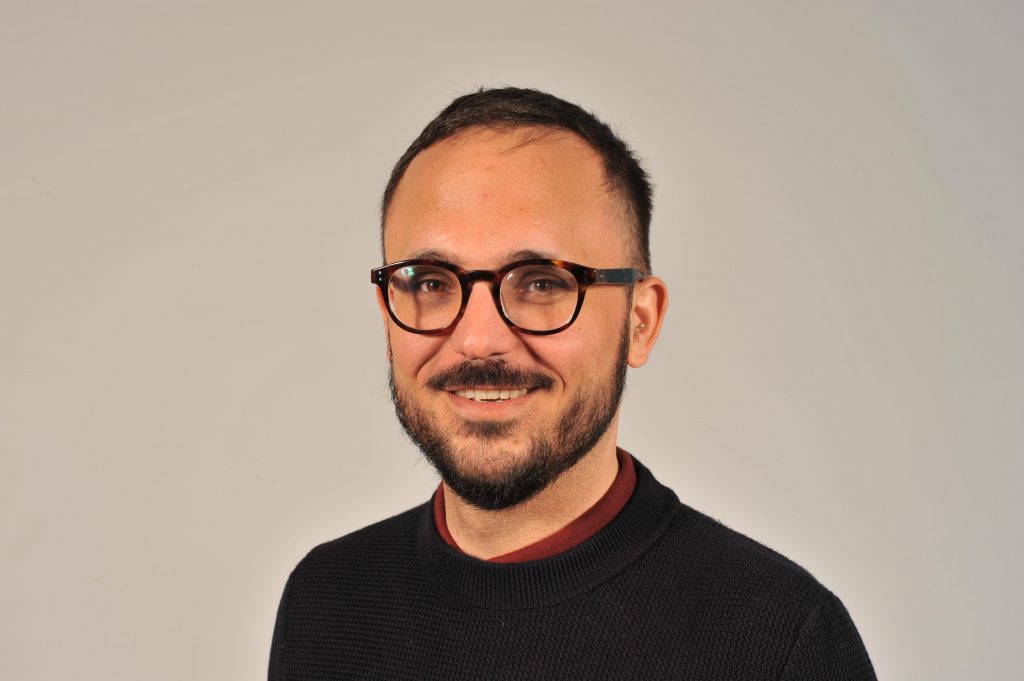 João Florêncio
is a Senior Lecturer in History of Modern and Contemporary Art and Visual Culture at the University of Exeter. His teaching and interdisciplinary research navigates the intersections of visual culture with queer theory, performance studies, and the posthumanities in an attempt to think the production and mediations of embodied subjectivities in contemporary culture, their material and affective dimensions, their ethics, and associated experiences of belonging. As a fellow of the Arts and Humanities Research Council (2019–2021), João investigated the ways in which the introduction of antiretroviral therapies for the management and prophylaxis of HIV infection have facilitated the development of new forms of sexual behaviour, sexual subjectivity, and masculinity amongst gay men, which are, in turn, being mediated by 21st-century gay porn. His monograph Bareback Porn, Porous Masculinities, Queer Futures is out with Routledge in 2020 alongside the independent documentary Oink!, which he produced.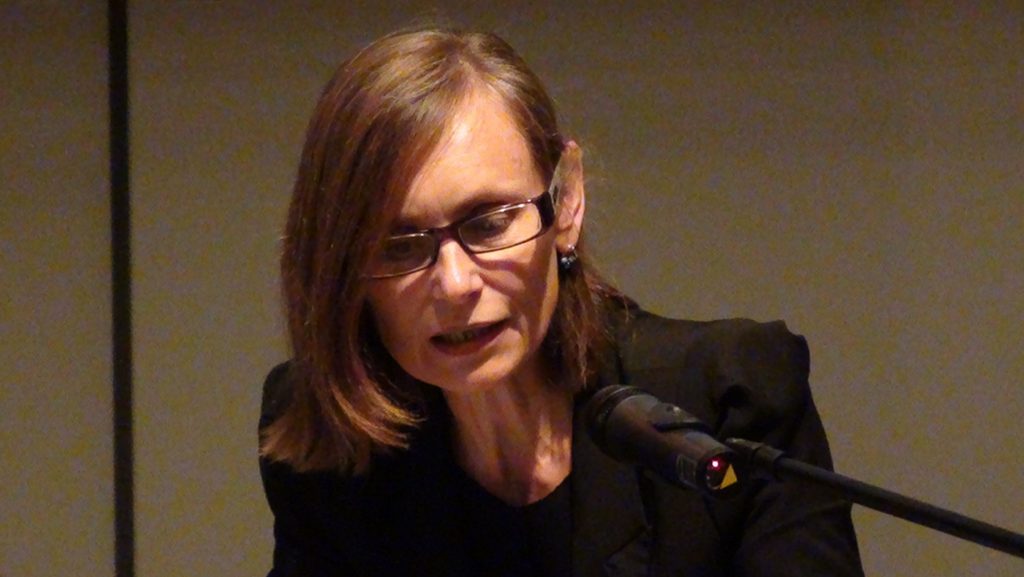 Marina Gržinić is a Professor at the Academy of Fine Arts Vienna, Austria, since 2003. She is a philosopher, theoretician, and artist from Ljubljana, Slovenia, where she is professionally affiliated to the ZRC-SAZU, Institute of Philosophy. She publishes extensively, lectures worldwide, and has been involved in video film productions with Aina Šmid since 1982. Selection of books: New Feminism: Worlds of Feminism, Queer and Networking Conditions (co-edited with Rosa Reitsamer, 2008), Necropolitics, Racialization, and Global Capitalism: Historicization of Biopolitics and Forensics of Politics, Art, and Life (with Šefik Tatlić, 2014), and Border Thinking: Disassembling Histories of Racialized Violence (editor, 2018).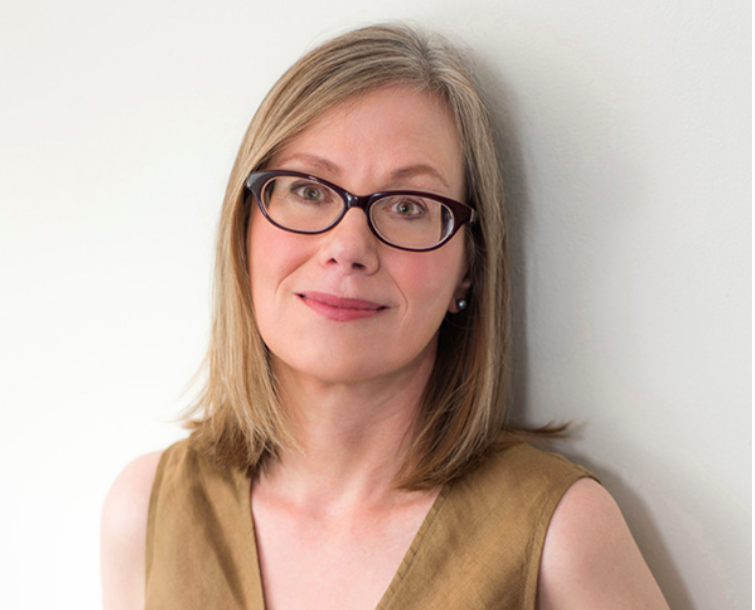 Judith Hamera is Professor of Dance and American Studies at Princeton University, with affiliations in Gender and Sexuality Studies, and Urban Studies. Her six books include the award-winning Dancing Communities: Performance, Difference and Connection in the Global City (Palgrave Macmillan, 2007; 2011), and Unfinished Business: Michael Jackson, Detroit, and the Figural Economy of American Deindustrialization, Oxford University Press, 2017), which received the 2018 "Outstanding Book (2017)" award by the Association for Theatre in Higher Education. Her articles have appeared in Cultural Studies, Modern Drama, PMLA, TDR: The Drama Review, Text and Performance Quarterly, and Theatre Journal among other outlets. She served two terms on the Congress for Research in Dance Board of Directors. Current research projects include theorizing the work of dance memoirs, and ethnographic examinations of dance and performance companies, archives, and venues in times of political economic crisis.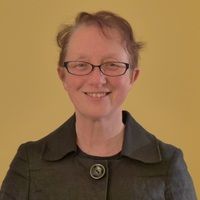 Susan Jones is Professor of English Literature and Fellow of St Hilda's College. She has published widely on Joseph Conrad (including Conrad and Women for Oxford UP), nineteenth- and twentieth-century women's writing, the periodical press, and modernism. Formerly a soloist with the Scottish Ballet, Glasgow, she also writes on the history and aesthetics of dance. She is founder and director of Dance Scholarship Oxford (http://www.torch.ox.ac.uk/dansox) and author of Literature, Modernism, and Dance (Oxford University Press, 2013). She was awarded a Leverhulme Fellowship 2017-18 to write a book on Samuel Beckett and choreography.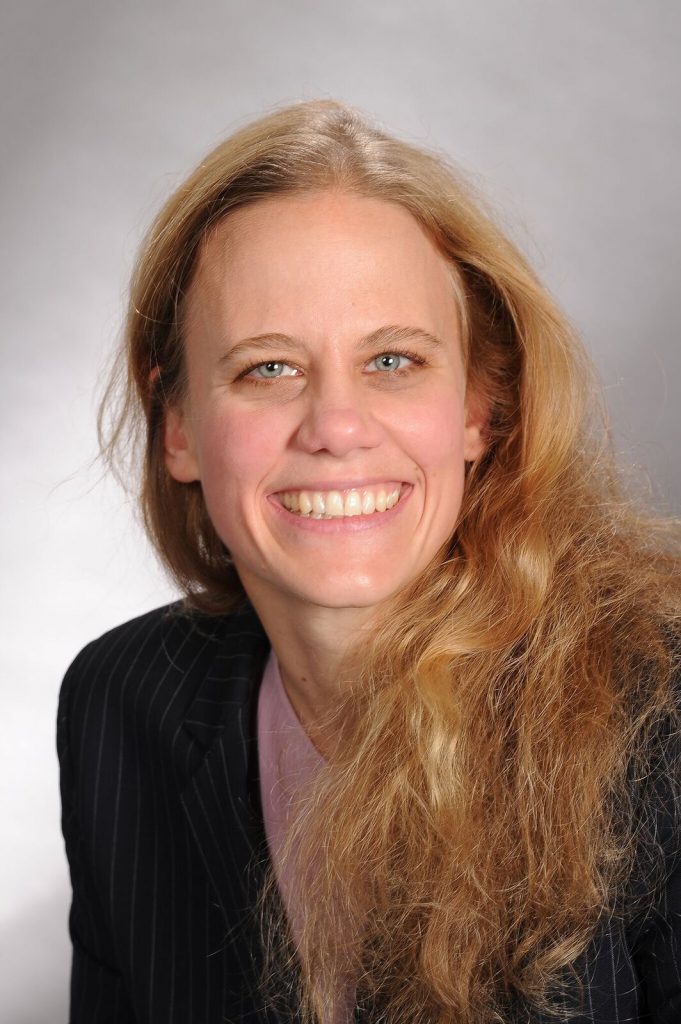 Alexandra Kolb is Professor of Dance at the University of Roehampton. She was previously Reader at Middlesex University (2012-2017), Senior Lecturer and Chair of the Dance programme at the University of Otago in New Zealand (2006-2012), and Coordinator of Academic Studies at the Northern School of Contemporary Dance (2005-2006). Following her doctoral studies at Cambridge University, she also worked in academic publishing in the fields of dance and music for a short time. She is the author of Performing Femininity: Dance and Literature in German Modernism (2009) and many scholarly articles, and the editor of Dance and Politics (2011). She is a recent recipient of the Marlis Thiersch Prize (2017), the Gertrude Lippincott Award (2014), a British Academy/Leverhulme Grant (2015), and a Harry Ransom Fellowship (2013/2014). She is Research Degrees Convenor at Roehampton, Reviews Editor for Dance Research, and has served on the Executive Committee of the SDR since 2013.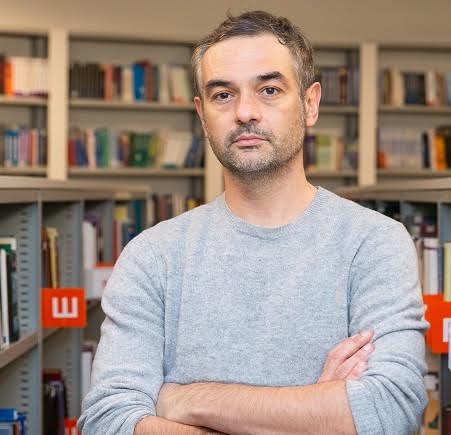 Panos Kompatsiaris is assistant professor of Art and Media at the National Research University Higher School of Economics in Moscow. He holds a PhD in art theory from the University of Edinburgh (2015). His practice is diverse, engaging both academic and experimental forms of writing as a means for fostering collaborative cultural and education practices. He has published on art, culture and politics in journals including the European Journal of Cultural Studies, Communication, Culture & Critique, Journal of Visual Art Practice and Social Identities. His monograph The Politics of Contemporary Art Biennials: Spectacles of Critique, Art and Theory (Routledge, 2017) looks at the politics of art biennials in the context of neoliberalism and its crisis. He is currently co-editing a volume on the sociology of creativity (Springer) and a special journal issue on art and value (Journal of Cultural Economy). Panos has organised international conferences, schools and panels in Edinburgh, St. Petersburg and Moscow on art, cultural politics and the creative industries.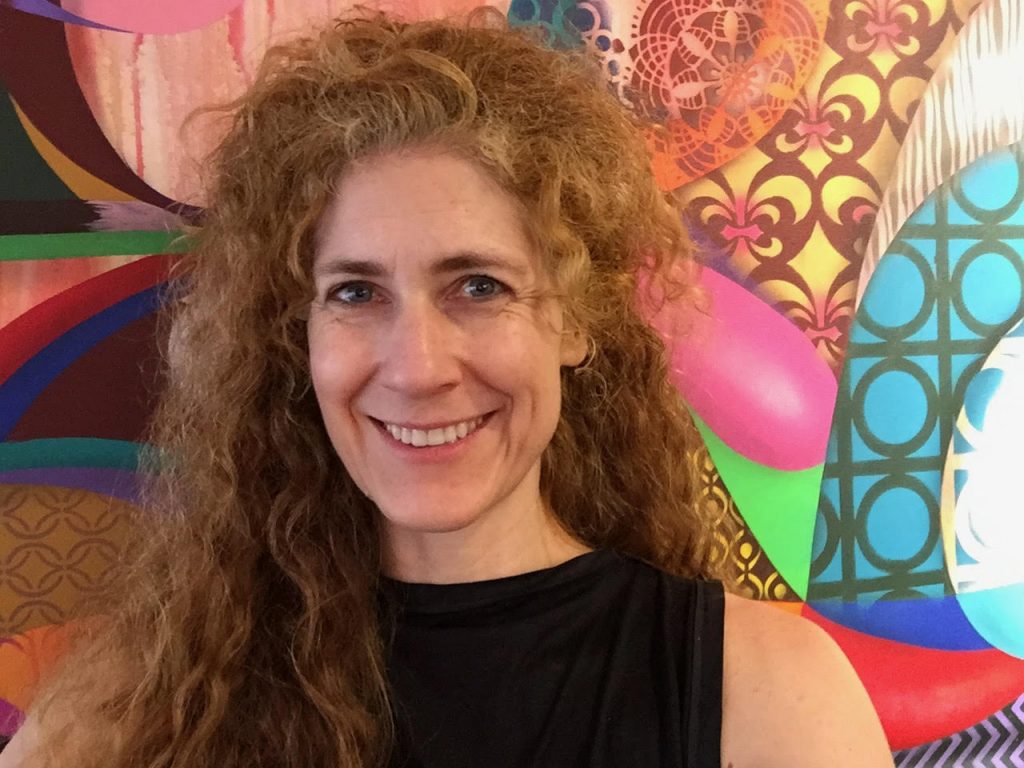 Erin Manning is a professor in the Faculty of Fine Arts at Concordia University
(Montreal, Canada). She is also the founder of SenseLab (www.senselab.ca), a laboratory that explores the intersections between art practice and philosophy through the matrix of the sensing body in movement. Current art projects are focused around the concept of minor gestures in relation to colour and movement. Art exhibitions include the Sydney and Moscow Biennales, Glasshouse (New York), Vancouver Art Museum, McCord Museum (Montreal) and House of World Cultures (Berlin) and Galateca Gallery (Bucarest). Publications include For a Pragmatics of the Useless (Duke UP, forthcoming), The Minor Gesture (Duke UP, 2016), Always More Than One: Individuation's Dance (Duke UP, 2013), Relationscapes: Movement, Art, Philosophy(Cambridge, Mass.: MIT Press, 2009) and, with Brian Massumi, Thought in the Act: Passages in the Ecology of Experience (Minnesota UP, 2014).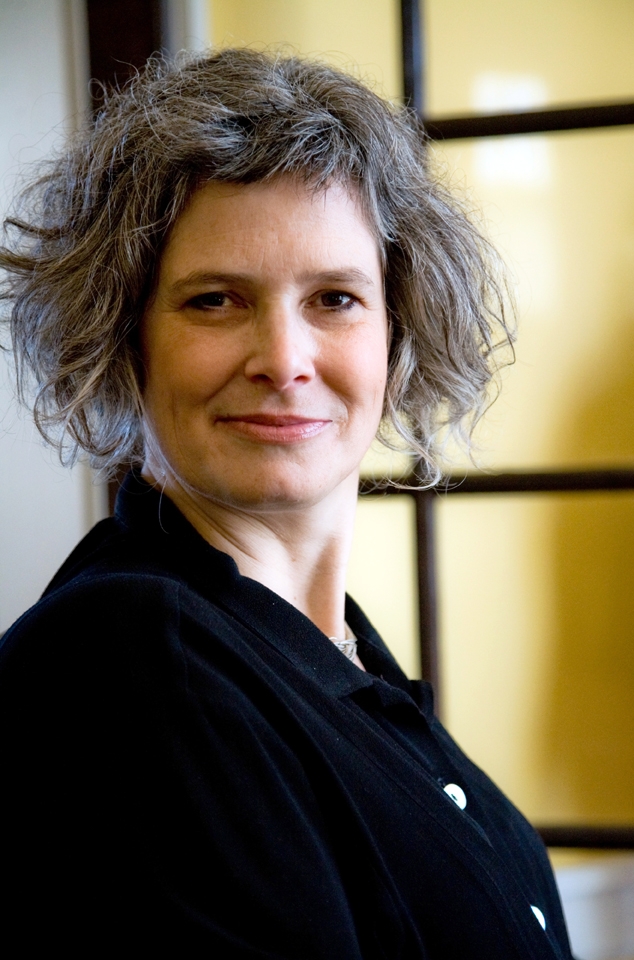 Susan Manning is an internationally recognized historian of modern dance whose writings have been translated into German, French, Italian, Spanish, and Polish. She is the author of Ecstasy and the Demon: the Dances of Mary Wigman (1993, 2nd ed 2006) and Modern Dance, Negro Dance: Race in Motion (2004); curator of Danses noires/blanche Amérique (2008); and co-editor of New German Dance Studies (2012), Futures of Dance Studies (2020), and the Routledge Encyclopedia of Modernist Dance (forthcoming). She has published on her dramaturgical work with Reggie Wilson in TDR (spring 2015) and has edited a cluster of essays on South African choreographer Nelisiwe Xaba for TDR (spring 2020). She is the Herman and Beulah Pearce Miller Research Professor of English, Theatre, and Performance Studies at Northwestern University.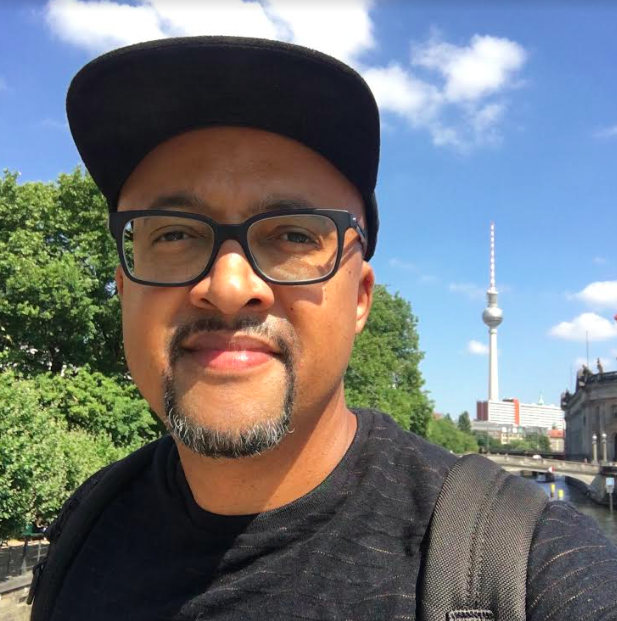 Tavia Nyong'o is Professor of African-American Studies, American Studies, and Theatre and Performance Studies at Yale University. His books include: The Amalgamation Waltz: Race, Performance, and the Ruses of Memory (U Minnesota, 2009), which won the Errol Hill Award for best book in African American theatre and performance studies, and Afro-Fabulations: The Queer Drama of Black Life (NYU Press, 2018), which won the Barnard Hewitt Award.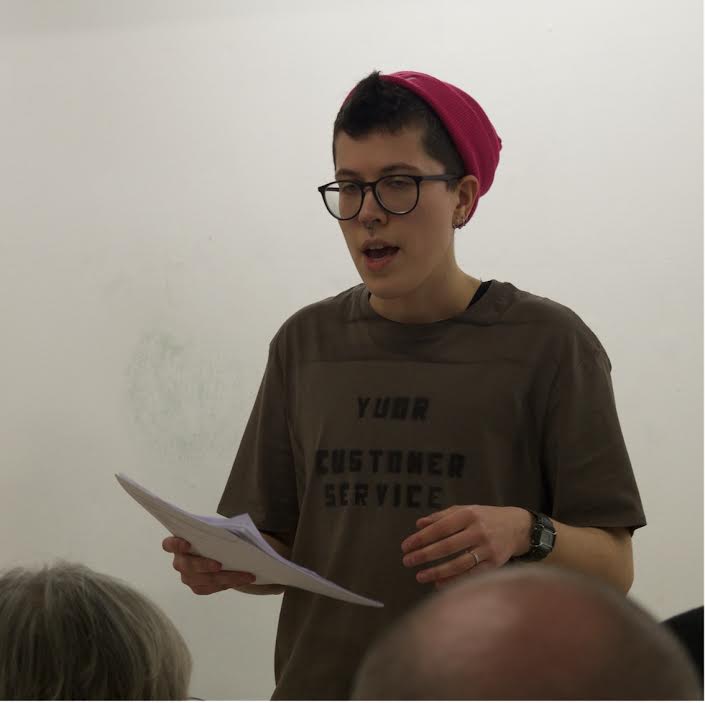 Dr. Usva Seregina is a researcher and lecturer in consumer sociology as well as a practicing visual and performance artist, currently based in London, UK. Usva's academic work is interdisciplinary, encompassing such fields, as consumer research, sociology, anthropology, performance studies, literature studies, art education, and media studies. Their artistic work mainly takes form as interactive installations and performances aimed at critique and political discussions. In both their artistic and academic work, Usva focuses on exploring the meaning and power structures of consumerism in contemporary culture, specifically engaging topics of consumer citizenship, commodification of education, aesthetics and consumer culture, as well as performance and political use of fantasy in consumer culture. As part of their practice, Usva is also developing various performance-based and art-based research methodologies.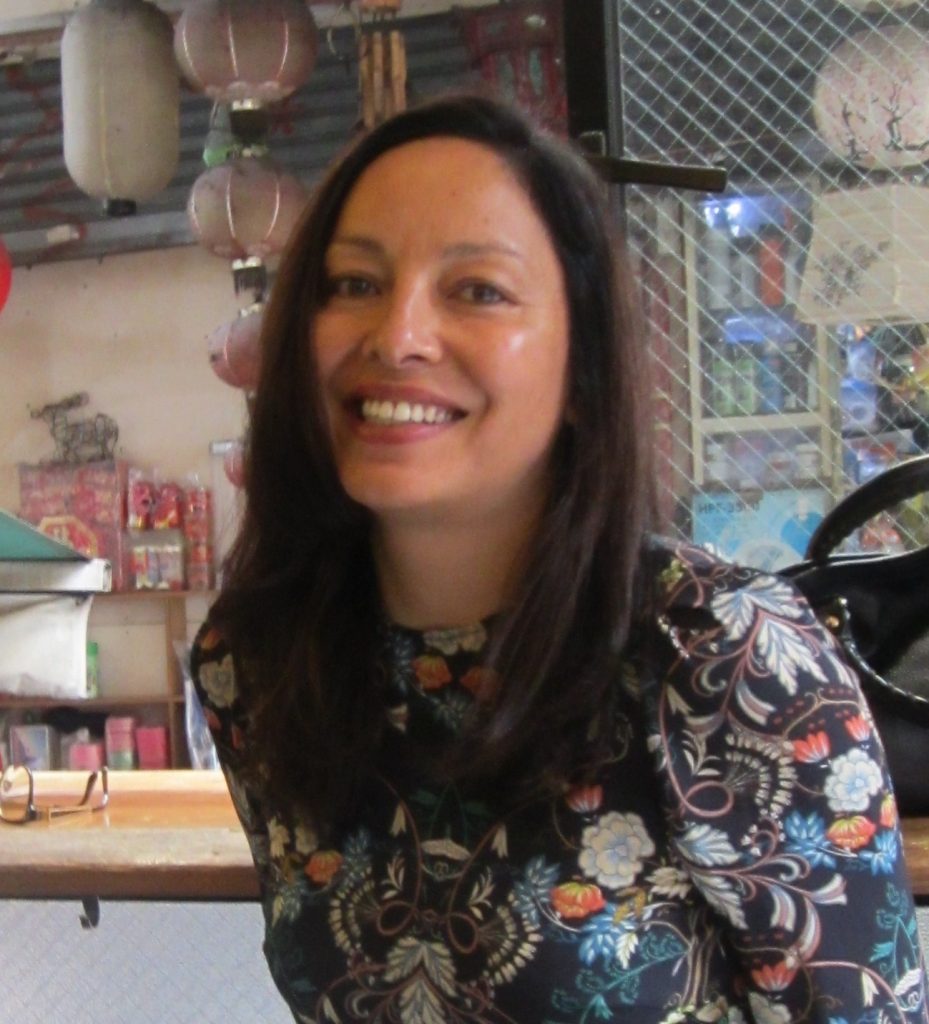 Hypatia Vourloumis is a performance theorist working across anticolonial, feminist, critical race theory and queer of color critique. Her research focuses broadly on contemporary Indonesian and modern Greek cultural production; music, poetics, language, popular culture; aesthetic theory and practice. She received her Ph.D in performance studies at NYU, and was postdoctoral research fellow at the Interweaving Performance Cultures Research Centre at Freie University and the Research Centre for the Humanities in Athens. She is co-editor of a Performance Research journal issue 'On Institutions' and has published in journals, art catalogues and edited volumes including Women & Performance, Ephemera, and Theatre Journal. She is co-author (with Sandra Ruiz) of a forthcoming book with Minor Compositions and completing a monograph on postcolonial Indonesian paralanguage. She teaches critical theory in the MA Art Praxis at the Dutch Art Institute.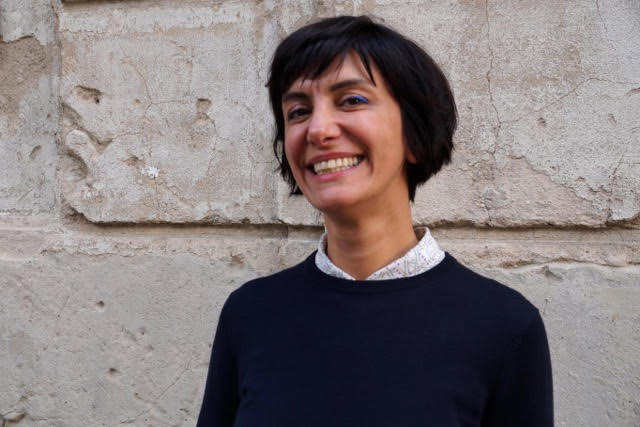 Umut Yıldırım is an anthropologist who explores the intersection of
affect, resistance, and ruination with an ethnographic perspective from Diyarbakır, Turkey. Currently based at the ICI Berlin, she's recently
published articles in Anthropological Theory (2019) and Current
Anthropology (2020) to foreground the role of negative affects in the conceptualisation of resistance, and of the Kurdish political movement in particular. Her current research, entitled Breathing under Blockade, explores the environmental degradation as well as commodification of the Hewsel Gardens, an ancient urban eco-system located in Upper Mesopotamia, in the long durée of the Kurdish resistance that is cut
across by the Armenian genocide of 1915. The first article of this research is forthcoming in Affective Ecologies, Anarchic Fragments: Documenting Militarised Worlds (2020), an ICI Press volume she's currently editing by collaborating with Françoise Vergès.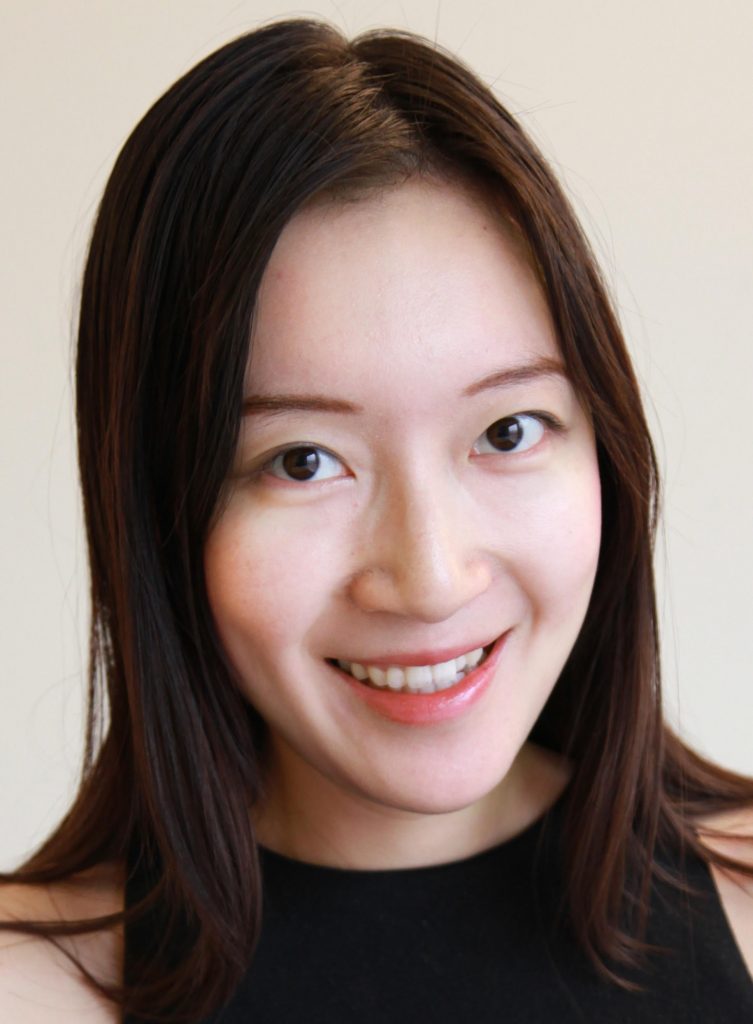 Mi You is a lecturer at the Academy of Media Arts Cologne and Aalto University, Helsinki. Her long-term research and curatorial projects spin between the two extremes of the ancient and futuristic. She works with the Silk Road as a figuration for nomadic imageries and old and new networks/technologies. She has curated programs at Asian Culture Center Theater in Gwangju, South Korea, Ulaanbaatar International Media Art Festival, Mongolia (2016), and with Binna Choi, she is co-steering a research/curatorial project Unmapping Eurasia. At the same time, her interests in politics and economy around technology and futures led her to work on "actionable speculations", articulated in the exhibition, workshops and sci-fi-a-thon "Sci-(no)-fiction" at the Academy of the Arts of the World, Cologne (2019), as well as in her function as chair of committee on Media Arts and Technology for the transnational political NGO Common Action Forum.
Her academic interests are in performance philosophy, science and technology studies and radical economies. Her writings have appeared in Performance Research, PARSE, MaHKUscript: Journal of Fine Art Research, LEAP, Yishu, among others.
She is fellow of Alexander von Humboldt Foundation, and serves as director of Arthub (Shanghai) and advisor to The Institute for Provocation (Beijing).
Books in Series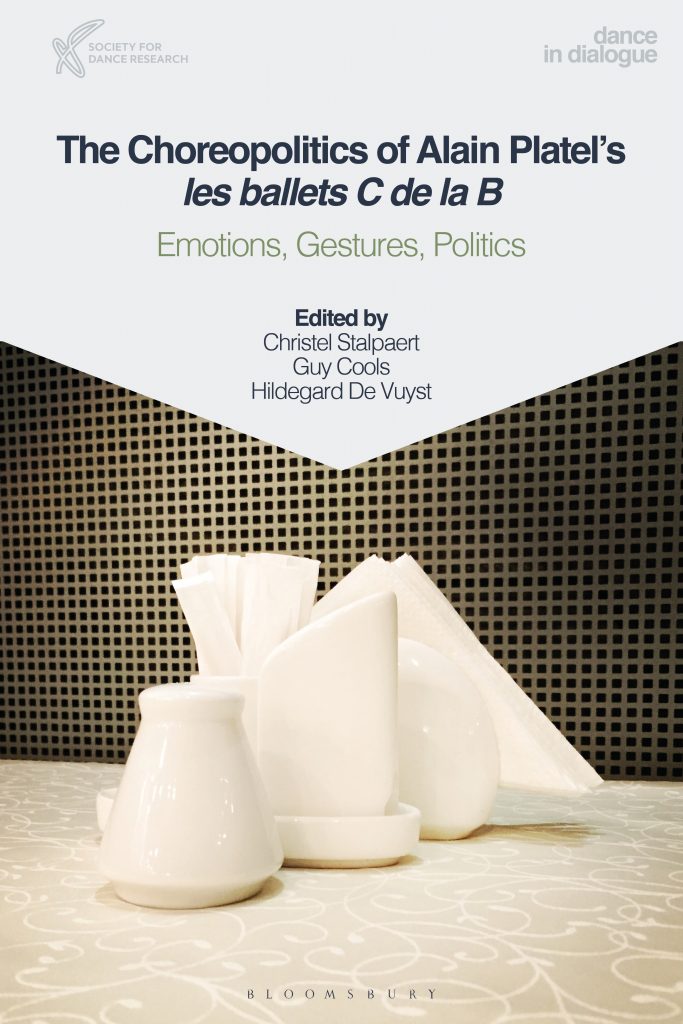 This dance belongs to the world and the world belongs to everybody.'
This motto reveals the deep social and political commitment Alain Platel developed within the unique choreographic oeuvre of les ballets C de la B. Founded in 1984, it has become a company that enjoys huge international success.
Through the four topics of dramaturgies, emotions, gestures and politics, this book unravels the choreopolitics of Platel's les ballets C de la B. His choreopolitics travel beyond conveying a political message; rather than defending one opinion, Platel is more concerned about the exposure of the complexity within the debate itself.
Highly respected scholars from a variety of fields contribute to this book to provide an interdisciplinary perspective on the intense emotions, damaged narratives and precarious bodies in Platel's choreographic works.
More Coming soon
How to submit a proposal
To submit a book proposal, please download the appropriate Word form for either the In Conversation or the Moving Forward strand of the series. After completing the form, please email it to danceindialogueseries@gmail.com.