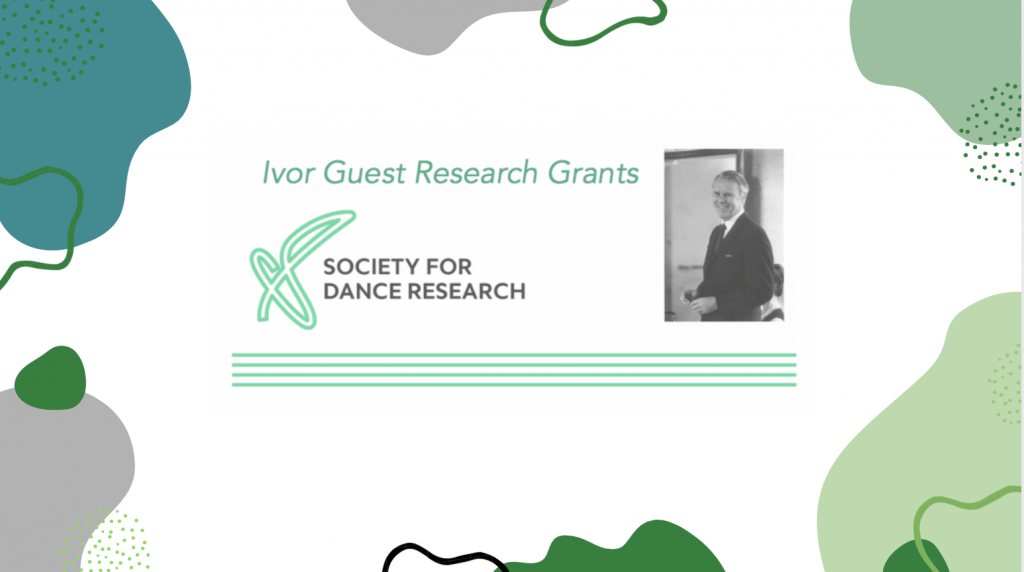 Enlightened Dance: Dance Assemblies in Georgian Edinburgh
Combination of economic growth and wider access to education in Scotland resulted in the period known as Scottish Enlightenment characterised by significant developments in Philosophy, Sciences and Art placing Edinburgh among the leading intellectual and cultural centres in Europe at the end of the 18th century. Additionally, the transformation of Scottish society from religious dominance to the inquiry of reason, led to the increased interest in pursuit of various forms of entertainment including dance. Social dance "went public" with the organisation of Edinburgh Assembly by a group of ladies in 1723. This initiative sparked a national debate between the clerics, citizens and literate circles wishing for "Old Reeky … grow politt with the rest of the world."
By the end of the 18th century Scottish dance style reached international recognition. Royal family including George the IV and Princess Charlotte engaged in Scottish dances encouraging the cultural dialog between the Scottish and English subjects after the period of hostile relationship followed the Jacobite Risings. These culminated with the Scottish themed Balls during the historical visit of George IV to Edinburgh in 1822.
I am interested to understand what roles Edinburgh Assembly played in the Scottish society at the time and in the developing of the popularity of Scottish dance style; how female leadership influenced the organisation and tastes of the Assembly and how political and social ideas were reflected in the most fashionable ballrooms in Scotland.To answer these questions, I am working with the dance and music resources at the National Library for Scotland with Dalrymple of Newhailes' library trying to understand what was available and what could be popular. As part of my research, I would like to explore the Montagu Music Collection at Boughton House (https://blht.org/collection/music-2/) containing the examples of Scottish dance music from the relevant period. The possibility to work with both Buccleuch and Newhailes music collections could bring an interesting insight into Edinburgh dancing scene during Scottish Enlightenment.
Dr Alena Shmakova was born in Russia and moved to the UK in 2009. She became interested in historical dance in 2006. She learnt her first steps from Olga Fialko in Novosibirsk-based school "Medieval" followed by a passionate and tireless dance development, teaching numerous classes, and learning from international Early Dance specialists. Alena started to teach early dance in Edinburgh in 2013. She performed and lectured at heritage sites including Stirling Castle, St Cecilia's Hall (Edinburgh), the Georgian House, Holyrood Palace, and at the Early Dance Circle Festivals. Alena obtained her MSc and PhD degrees from the Universities of Dundee and Edinburgh (Life Sciences) and uses her research skills to investigate Scottish historical dance repertoire from the 18th and 19th centuries. Her research interest includes stage and ballroom dances as well as dance professionals in Scotland during the Enlightenment. In 2021 she participated at the Traditional Dance Forum Scotland mentoring programme recreating Scottish form of a minuet, Strathspey Minuet, from 1820s. Since 2020 Alena is a member of the Early Dance Circle board of trustees (https://www.earlydancecircle.co.uk/; EDC is a charity promoting Early Dance research and practice in the UK) and research volunteer at the Newhailes (National Trust for Scotland) studying the Scottish dance scene in the 18th and 19th centuries.
Project Description
Shuttling between work from within a maternity unit, and remembering, moving, dancing, speaking aloud and writing in the studio, I will consider where, when, how, and if my movement practice – rooted in contemporary dance, contact improvisation and somatic practices – has a place in my practice of midwifery. The Ivor Guest Research Grant will allow me to undertake training with sound artists to incorporate voiced and found sounds and words in my practice. I intend to create a midwifery concept album that imagines and is generative of a space where midwifery, art, and movement can coexist.
Jess McArdle is a midwife and is currently undertaking an MFA at Trinity Laban in Creative Practices. She works at the intersections of child-bearing and birthing care systems and somatic movement practices. Her work more recently incorporates recorded and improvised sounds and words.
Project Description
Contemporary East African dance theatre: choreographing identities in a global landscape. This doctoral research explores the work of contemporary choreographers making innovative dance theatre in East Africa (Ethiopia, Kenya, Rwanda, Tanzania and Uganda). In particular, it focuses on female choreographers, who are severely underrepresented in this region, looking at their individual backgrounds, training histories, studio practice and performance aesthetics, to learn how and why they make the work that they do. Within the context of differing colonial and post-colonial histories across the region, and contemporary engagements with an increasingly globalised world, the research considers what dance theatre practices say about cultural identities, and how these artists are contributing to the decolonial movement. This grant will support the project's final stage of fieldwork in early 2022.
Charlie Ely is currently a PhD candidate at the University of Leeds, researching the emerging field of dance theatre in East Africa. Her work highlights the epistemological value of dance, as part of the imperative to decolonise contemporary African arts practices.
Charlie has a background as a professional theatre-maker, applied theatre facilitator (including in Kenya) and drama teacher. From 2013-2017, she was the Artistic Director of London Grey & Green Theatre Co, producing and directing female-led new writing. This included Princess Suffragette (Vault Festival, 2017), which garnered an interview on BBC Asian Network about the production, feminism and the suffragette movement.
She holds a BA in English Literature and Drama Studies from the University of Sussex and an MA in Theatre Studies from Royal Central School of Speech & Drama.
Project Description
This application seeks to support the payment for further images of the dancer Ram Gopal for a forthcoming book on his life and work, titledRam Gopal. Interweaving Histories of Indian Dance. The publication budget from Bloomsbury does not allow for many images. As dancer who played a significant part in bringing Indian dance to international audiences from the 1930s to the late 1960s, some additional photographic imagery is essential in allowing Gopal to dance forth out of the pages and out of the archives to take his well-earned place in history and in our imaginations. The grant money would allow specific specialist dance collections to be approached and to pay for licensing and copyright fees, and for digitisation of images for the book.
Ann R David, PhD, is Professor of Dance and Cultural Engagement at the University of Roehampton, London. She specialises in dance anthropology and South Asian classical and popular dance and her dance training includes ballet, contemporary, folk dance, as well as bharatanatyam and some kathak. Ann's research work focuses on dance and ritual practices in UK Indian communities investigating issues of migration, identity and embodiment, and the gestural, narrative and ritual practices of bharatanatyam. She has published widely on this work, as well as on dance in Bollywood and on the ritual dances of Tibetan Buddhism, and is currently completing a monograph of Indian dancer Ram Gopal. Ann is passionate about the need for the arts and dance in education, working closely with policy makers in the arts, and is on the boards of several arts organisations. She has given public talks at the V&A, the British Library, British Museum and National Portrait Gallery and been involved in post-show discussions at Asia House, Nehru Centre, Sadler's Wells, Southbank and Bhavan. Ann has appeared on BBC radio and TV on several occasions and is on the editorial board of other journals.

Project Description
Freya Vertical is an aerial exploration of the solo dance Freya, choreographed by contemporary dance legend Sir Robert Cohan for Freya Jeffs of Yorke Dance Project (YDP). Before his death in January 2021, Cohan choreographed a series of solos for YDP dancers and guest artits. Working via Zoom with Jeffs in lockdown in her flat in Glasgow, Cohan was inspired by her background in aerial dance. Though he made the solo to be performed on a traditional (horizontal) stage, her aerial artistry influenced many of his choices for the work. Working together, Jeffs & YDP artistic director Yolande Yorke-Edgell will interrogate the possibilities for adapting the solo to be performed in-harness, on the vertical plane. Adapting the piece will ultimately offer YDP new performing opportunities through which to expand the reach of Robert Cohan's work and legacy.
Yolande Yorke-Edgell, Artistic Director, Yorke Dance Project
As a dancer, Yolande Yorke-Edgell's professional career has included Extemporary Dance Theatre, Rambert, Richard Alston Dance Company and, in the US, Lewitzky Dance Company. As a teacher she was appointed Master Teacher with the Lewitzky Company, teaching master classes and residencies. She has been a guest teacher for Michael Clark Dance Company, Rambert and Pennington Dance Group and is the primary teacher for her own company, Yorke Dance Project. For six years, Yolande taught for the Royal Ballet School's White Lodge, teaching Graham, Cunningham and Horton techniques. She has also been a guest teacher at London Studio Centre, Millennium and Rambert School of Ballet and Contemporary Dance. Yolande started choreographing as a student at London Studio Centre where she won several choreographic awards. She formed Yorke Dance Project in Los Angeles in 1998, presenting her own work and current, local artists alongside heritage works. In 2009 she reformed Yorke Dance Project in the UK. Yolande is honoured to have work, collaborated with and been mentored by Sir Robert Cohan from 2013 until his passing in 2021. In 2015 she co-founded the Cohan Collective with Cohan and composer Eleanor Alberga.
Freya Jeffs, dancer, Yorke Dance Project
Freya Jeffs trained at Elmhurst and Central School of Ballet. During her final year of training she danced in works by Rafael Bonachela, Will Tuckett and created a role in Christopher Bruce's 'Shift'. She joined Scottish Ballet for several seasons and then moved into working with an eclectic mix of companies; dance, theatrical, large-scale events, aerial, installation art, film. Her film-based projects include 'It for Others' by Duncan Campbell (Turner Prize Winner 2014 ch. by Michael Clark). Aerial and Vertical Dance (harness) work includes Commonwealth Celebration 'Sound to Sea', Edinburgh Hogmanay, Enchanted Forest, Vertical Dance Forum (funded by Creative Europe), VIVDS (Vancouver). She has performed with various ensembles who specialise in music and dance collaboration and teaches at Royal Conservatoire for Scotland across their range of artistic courses. Freya joined Yorke Dance Project in 2015 and has appeared in their touring programmes as well as being part of the Cohan Collective.
More than Mud
As we communicate increasingly by digital means we wonder…what is the allure? and whether there a cost to how we relate to each other and the environmental world?
This Ivor grant will enable me to collaborate with Performance Artist and Musician, Izabella Finch. For two days we will meet to make durational experiments involving time spent with organic matter such as trees, soil and water in the outdoor environment and alternatively with screen-technology and on the internet. In an era of ecological crisis we propose durational and somatic movement methods to slow down, attend to and appreciate how we are becoming with these more than-human influences. From a created laboratory space and base at studio Wayne McGregor, in London, we expect to also walk, dance and play with these materials and technologies separately, making experiments indoors and outdoors. We look forward to develop ways of sharing our process with audiences and plan to edit our reflective dialogues for a journal contribution in Contact Quarterly. This Ivor award reflects a significant opportunity for us to re-kindle our collaborative work and build on our previous project "Mud" (2013), We consequently look forward to extended work and dialogue together.
Rosalind Holgate Smith is a Dancer, Artist and Educator. She creates performances, installations and visual artwork that investigates intimate experiences between people, place and the environment. She holds a Masters in Dance Creative practice, a BA (hons) in Fine Art & Choreography and is currently a techne PhD scholarship student, based at Kingston University, investigating touch as an encounter with Otherness. https://rosalindholgate-smith.com